A Wonderous Mash-Up of Experiences
 CHOOSE YOUR OWN OTHERWORLDLY ADVENTURE
Throw an axe, improve your swing, hunt down zombies, fly up or around, alter your perception, or enter into immersive worlds. Can't decide? Book a self-guided Experience bundle.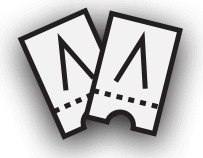 Experience Passes + Ticket Bundles
Just Visiting? Book a free Entry Pass to admire the art and roam the district. A nominal cover may apply on weekend and evenings. GET YOUR ENTRY PASS.