ENTRY PASS
ENTER THE EXTRAORDINARY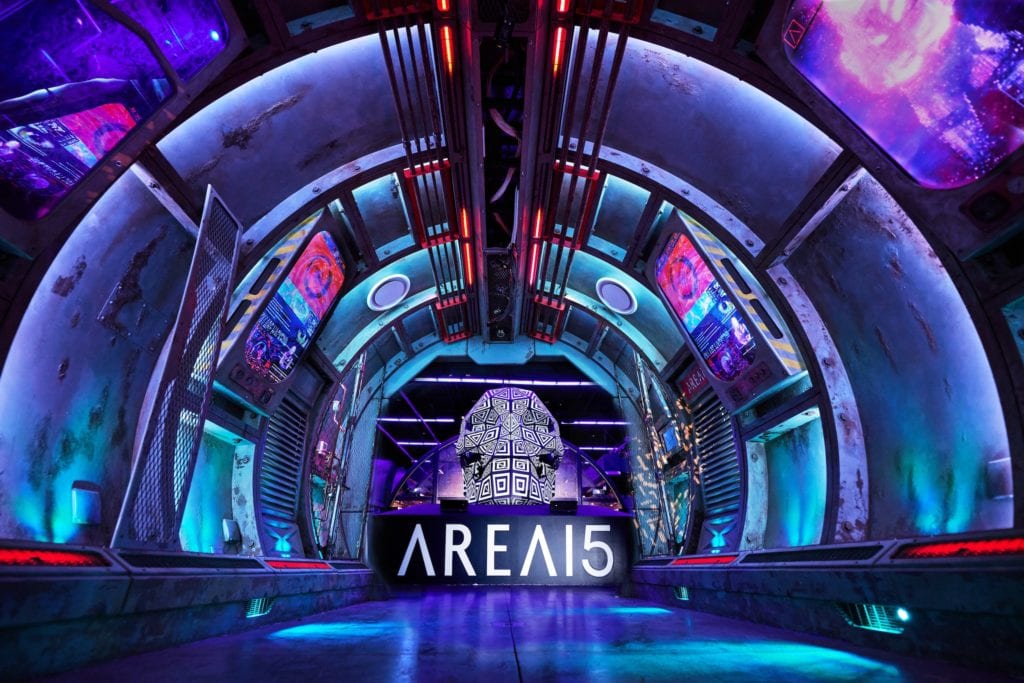 AREA15 is free to enter. You're invited to wonder, wander and gawk at the mysteries inside of AREA15. Explore mind-blowing art installations, marvel at the technological wonders, and adventure into worlds beyond our own.
Entry Pass is recommended.
Securing an Entry Pass ensures you'll receive important information ahead of your visit with the inside scoop to everything happening at AREA15 on the day of your arrival.
Entry Pass allows for expedited entry into AREA15 if the complex reaches capacity. Management reserves the right to delay or deny entry for any reason.
Entry Pass does not include access to any ticketed experiences, rides, events or activations. Experiences, rides, events, and activations are sold separately.
AREA15 is open to all-ages from opening to 10 PM. After 10 PM, AREA15 entry is ages 21+ only. Valid ID or Driver's License will be required for entry after 10 PM.
Parking is limited; arrival by taxi or rideshare is highly recommended.