entertainment District
Does Not Exist… Yet!
The AREA15 District, a massive expansion across 20 acres of property along Interstate 15, will be anchored by Universal Parks & Resorts, who will bring a brand new, year-round entertainment experience to Las Vegas' only immersive entertainment district. The new development, beyond AREA15's main building complex, will be a curation of even more best-in-class immersive experiences, innovative retail, unique entertainment and adventurous food and beverage destinations.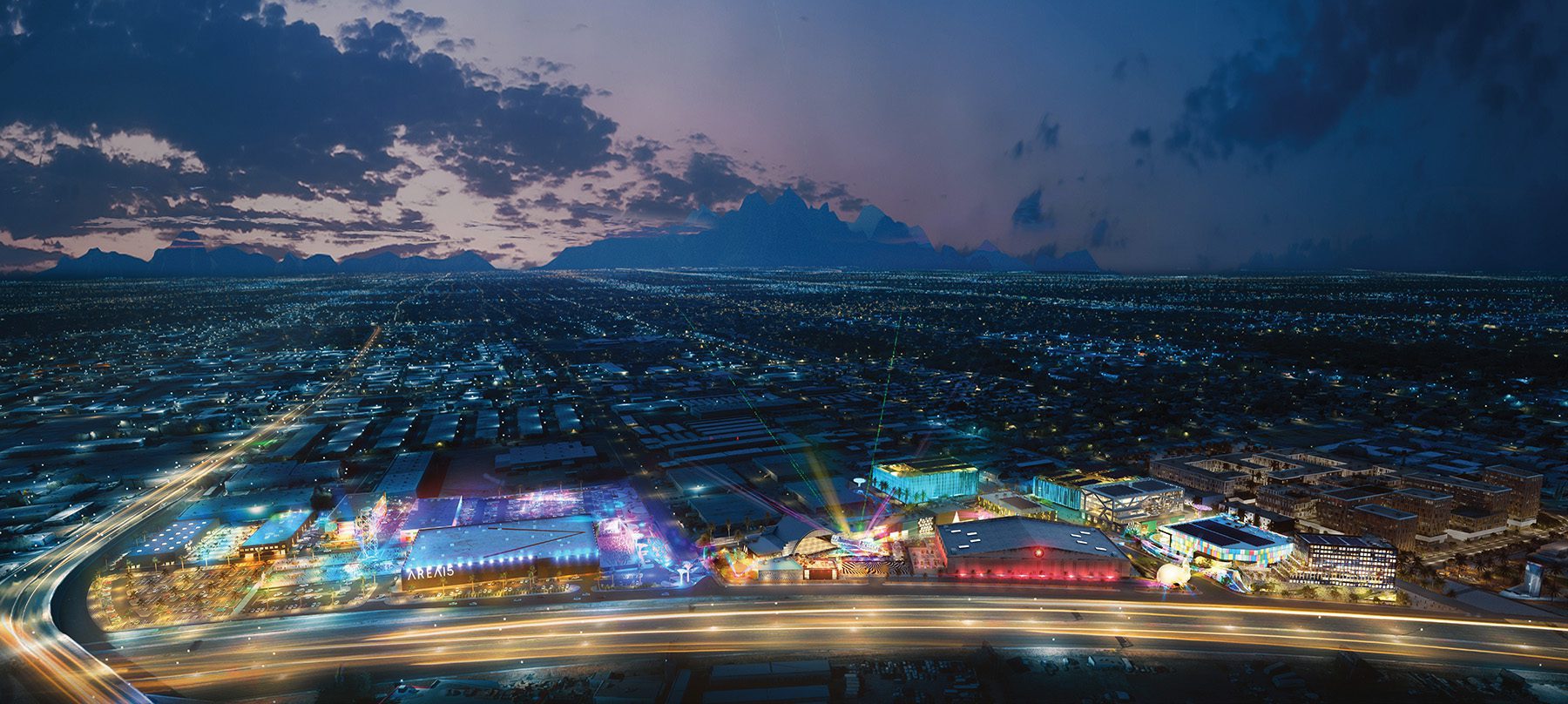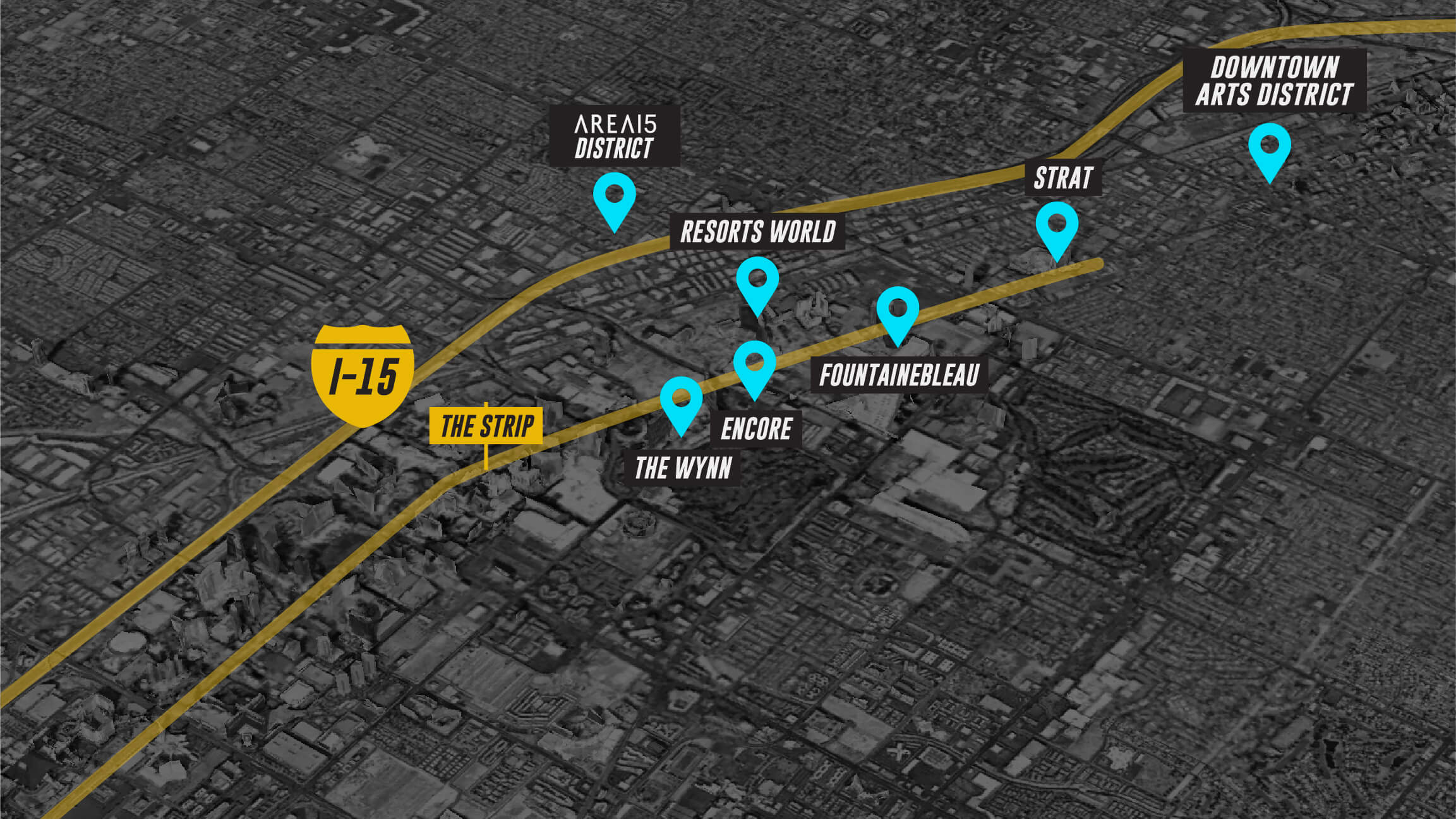 Located just off the I-15 and seven minutes from the Las Vegas Strip, the location is perfectly situatated in the heart of the city.
350,000 daily drive-bys with prime visibility along the I-15
Conveniently located
7 minutes from the Strip
10 minutes from Downtown
15 minutes from Harry Reid Airport
2.4 million locals live within 35 miles