Astonishing. Unpredictable. Mind-Bending

Omega Mart sends participants of all ages on a journey through surreal worlds, immersive storytelling, and playful nuggets of the imagination.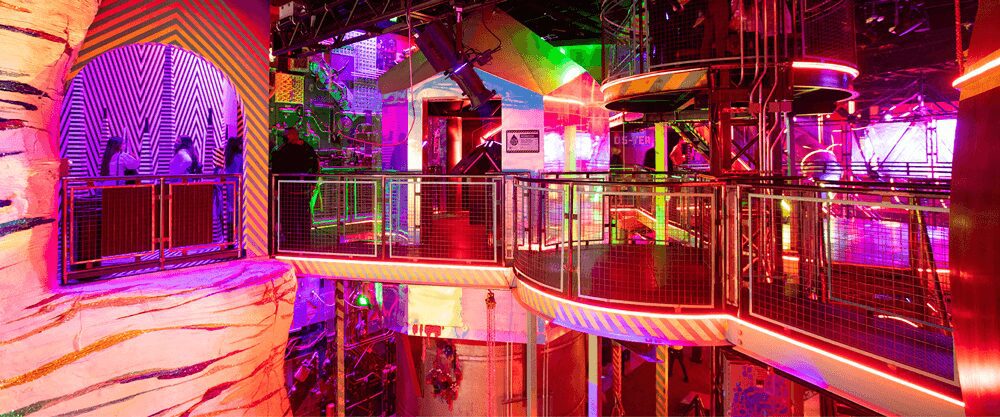 Discover secret portals, play and explore among unexpected landscapes, or simply soak up the innovative art as you venture beyond an extraordinary supermarket into parts unknown.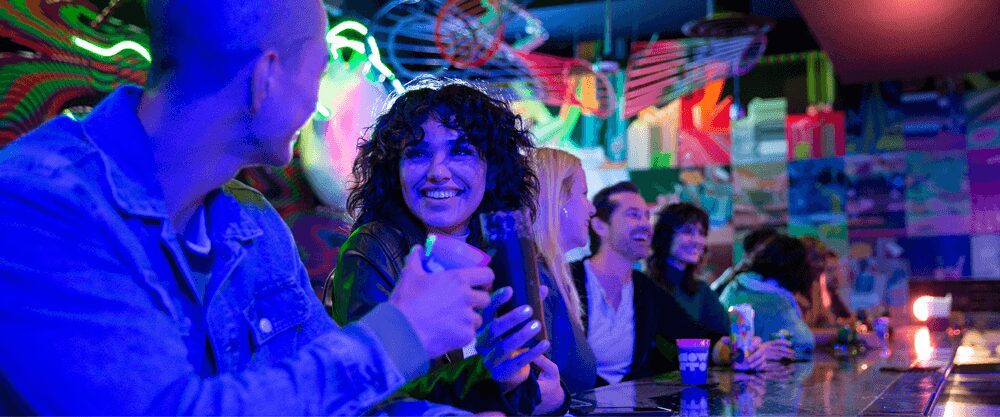 While Omega Mart is full of hilarious products and mysteries to explore, our best-kept secret is actually our Datamosh Bar, tucked away within the exhibition.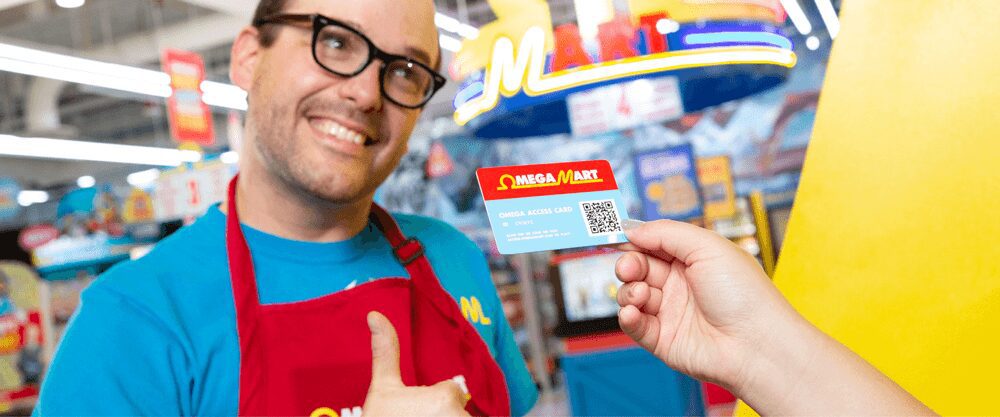 The OMEGA ACCESS EXPERIENCE is an optional RFID card add-on that allows you to interact with devices at Omega Mart and experience our world on a different level. With or without the CARD, there's plenty to discover.
This experience makes use of lighting effects that may be disruptive for guests with photo sensitivities. See Box Office for accommodations.
For a full listing of prohibited items and activities, please visit our FAQ.
Strollers and selfie sticks are not permitted and must be checked for a small fee.
Height, weight, and/or clothing restrictions apply to certain elements or areas of the exhibit. See our FAQ.