Part Bar. Part Arcade. An Insanely Good Time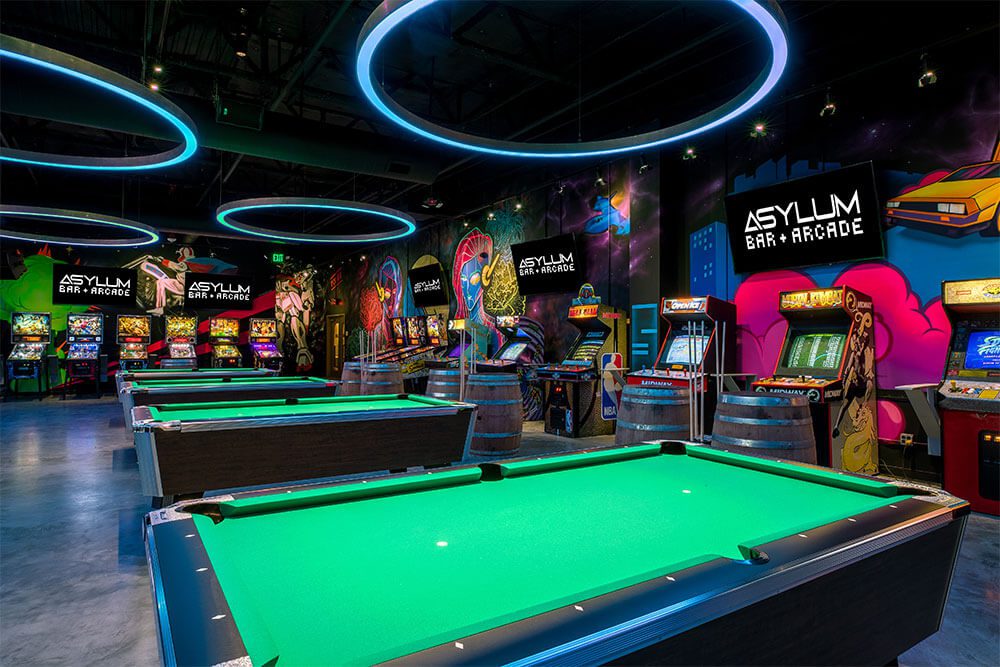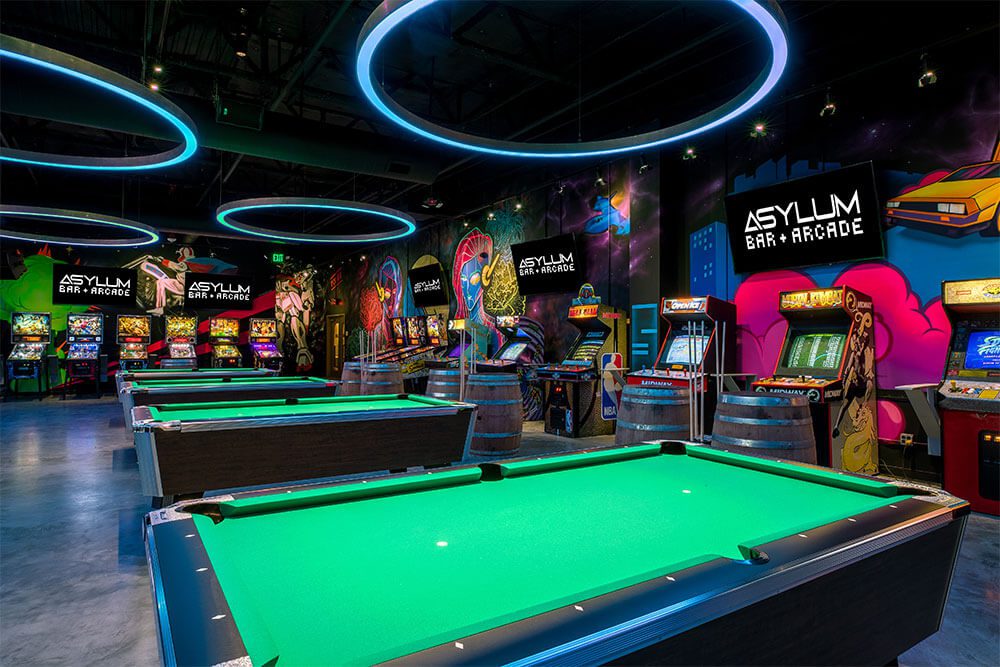 Lose yourself in an atmosphere that fuses vintage arcade nostalgia with a contemporary twist as you indulge in craft cocktails and unique beers on draft.
Asylum offers a diverse range of gaming options that cater to every taste and skill level. Lose yourself in the electrifying energy of our vibrant space in perfect harmony. Whether you're seeking a night out with friends or a unique date spot, Asylum is your haven for camaraderie and competition to come together for unbeatable excitement.
No pausing. No resets. No fussing. Just a crazy good time for you and your friends.
Asylum Bar + Arcade Hours & Restrictions
Open until 12AM (Sunday – Thursday) & 2AM (Friday & Saturday).
Must be 21+ to enter the bar and arcade on the 2nd level. Valid ID or Driver's License is required upon entry.
All ages welcome on the 1st level.