Dining at AREA15 will be a full-sensory experience that goes far beyond the plate. Enjoy out-of-this-world cuisine and cocktails inside a multidimensional canvas featuring visionary artists from around the world. Even the pickiest eater will find something mouthwatering within the fiery walls of The Beast. Renowned chef, restaurateur, and four-time James Beard Award winner Todd English presents this curated map of flavors to guests at the whimsical world of AREA15.
Dining in the belly of The Beast is first-come, first-served for same-day AREA15 visitors. For general inquiries, please call 725.210.5365.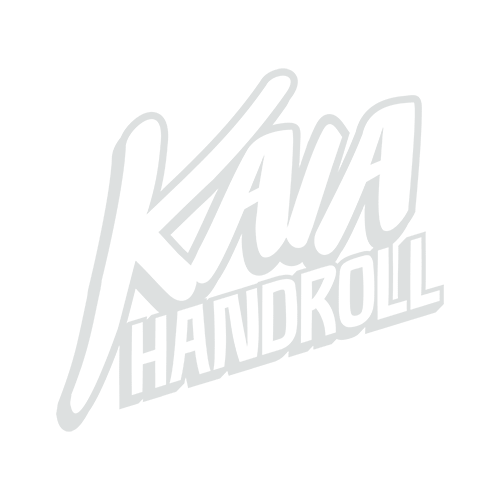 At Kaia Handroll, East meets West in the most mouthwatering way possible!
Picture this: you settle into our stylish countertop seating holding a front-row ticket to a familiar flavor journey in a vibrant & unique setting.

Amidst a collision of metal, sculpture and worn wood is a 23-foot-tall glistening digital maple tree in the center of it all. With over 5,000 glistening leaves, the Oddwood tree pulses with every beat of the music as you sip on your consummately crafted cocktail – expertly prepared by our mixologists.
Find your zen inside this lush ultra lounge canopied by bamboo from the islands of Bali and Java. Enjoy specialty cocktails and sink into the comfort of this playful volcano. Creative American cuisine served all day complemented by craft cocktails, sweet treats and delicious coffee. Enjoy the natural light and earthy décor of our indoor café or try one of our specialty cocktails on the outdoor covered patio lounge at
Illuminarium
. Lumin is in partnership with celebrated James Beard award-nominated and husband-wife business partners, Elizabeth Blau and chef Kim Canteenwalla of Blau + Associates.

Enjoy a lounge, full bar, and catered options complete with customizable lights and sound. Treat your guests to a panoramic skyline experience of Las Vegas as an added bonus.

Classic arcade nostalgia meets craft beer and bespoke cocktail bar. Camaraderie and competition come together for crazy fun with friends and family.

Bring your primal desires to life where the exciting sport of axe throwing meets ultra-modern cocktail lounge. Sip on some expertly crafted libations, let off some steam, vibe to the tunes and get comfortable. Bring in food from any AREA15 food venue and enjoy it at your table while you throw.

Are you a tech-savvy wanderer seeking sustenance on the fast lane? You are in luck! Our baristas harness the power of their coffee machines like expert programmers, crafting cold brews that are a symphony of circuitry. Conduit Cafe also offers byte-sized grab-and-go food items that perfectly accompany your fast-paced day while exploring AREA15.

Dream Weaver Milk & Boba Bar  is a delightful soft serve and boba tea oasis within AREA15 that transports you to a whimsical world of fun and fantasy.
Dream Weaver Milk & Boba Bar is the perfect place to indulge in your cravings and let your imagination run wild! Let the dreamy vibes wash over you and get ready for a treat that's as magical as it is delicious. This is not your old-fashioned soda pop and candy shop. Rocket Fizz is pretty much the antithesis, like a crew of punks with dyed hair took over, spray-painted graffiti everywhere, and created the most hilariously outrageous soda flavors they could think of. And the candy! Rocket Fizz's line of salt water taffy comes in more familiar flavors, like Banana Split, Chocolate Malt, and Strawberry Cheesecake. Swing by this sweet spot that will rock your world.