Simply
EXTRAORDINARY
EVENT SPACES
AN EVENT VENUE REIMAGINED
When you host an event at AREA15, the only limit is your imagination—and if your imagination is limited, you can count on us to help push it further. Featuring 40,000 square feet of indoor and outdoor space, including combinable options ranging from the intimate to the expansive, it's a platform like no other to make your party, conference, festival, or performance pop.
Here, the venue becomes part of the action—from the moment your guests step through our flaming portal, they're transported to another dimension. Our dedicated events team can handle everything from compostable plates to large-scale flame effects, so you get a seamless experience from inquiry to clean-up. All you have to do is dream.
Sanctuary
A space like no other in Las Vegas – or the world.
Designed by Elora Hardy and her architecture and design firm, IBUKU, The Sanctuary is constructed of bamboo sourced from the mountains and valleys of Java and Bali. The airy, organic shape and lush, live greenery will transport you and your guests to a place of peace. Ideal for intimate events – ceremonies, workshops, soirees… or close encounters of any kind.
Square feet:  1,963 square foot circular space
(50 feet diameter)

Capacity:  Up to 150 standing

    DOWNLOAD FACT SHEET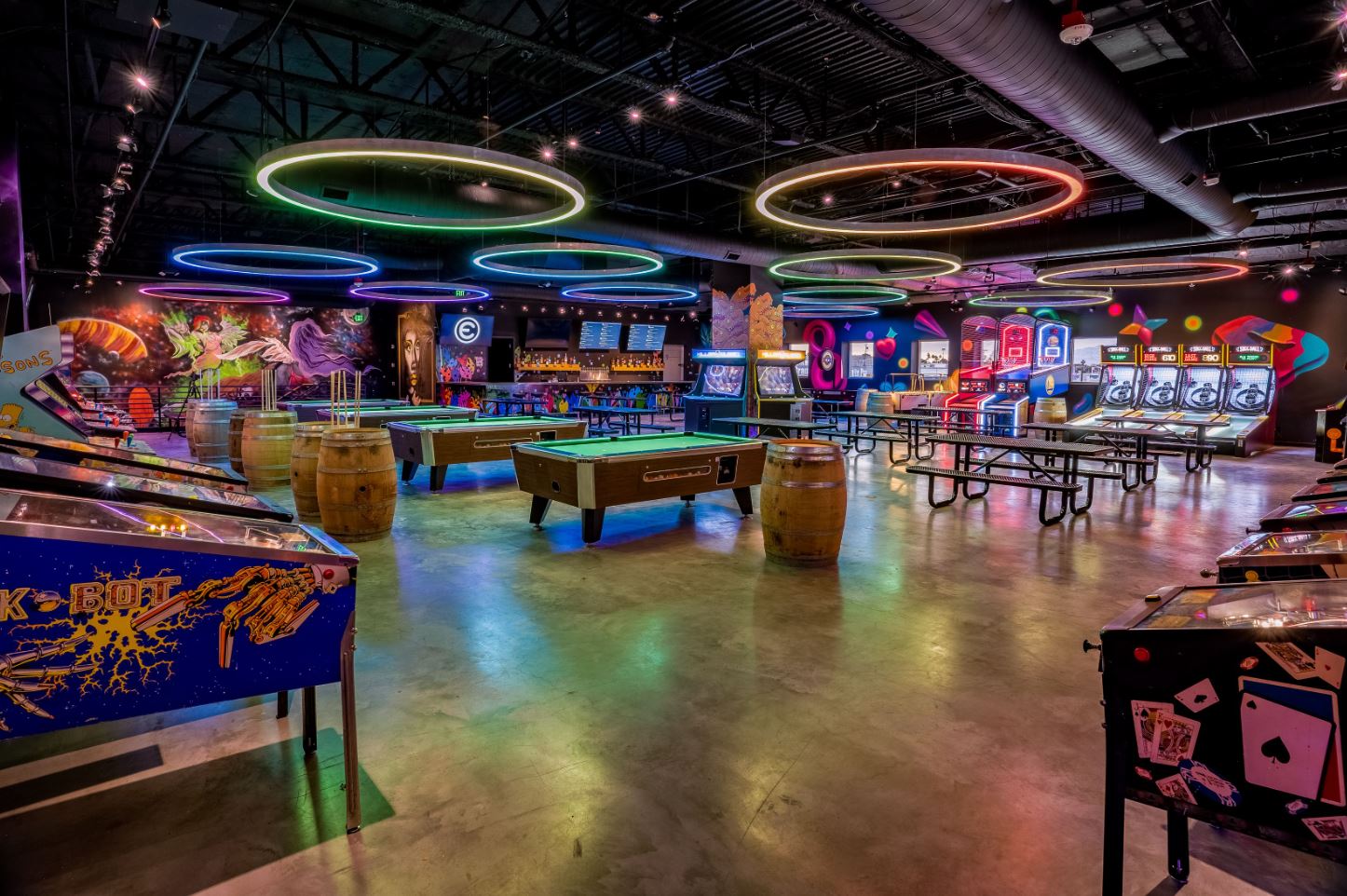 Emporium
Is it a beer hall? An arcade? A craft cocktail bar? A street-art gallery? A bumping hotspot with a packed dance floor? The answer is yes—and that's just the beginning! With two sprawling floors of flexible and customizable event space, Emporium is tailor-made for birthday bashes, bar and bat mitzvahs, and company parties that are anything but business-as-usual. Let your guests work up some friendly competition over 75+ activities including classic video games, pinball, pool, air hockey, skeeball, pop-a-shot, and foosball, then chill with a drink from one of two full bars, pose for snapshopts in front of enormous murals painted by local artists, or get down to the top-notch sound system. Whether you book one floor or both, Emporium brings its A-game.
Square feet:  10,050 sq. ft. (1st & 2nd floor)

Capacity:  550 total capacity for full space
Portal
Set your conference, party, or performance in a down-the-rabbit-hole wonderland, an opulent palace, or a jungle of mythical beings. Outfitted with 360-degree 3D projection-mapped walls, Portal is a blank canvas for lush interactive environments that defy the limits of the imagination. If you can dream it, our team of video artists can bring it to life.
Square feet:  6,584 sq. ft.

Capacity: 900 general admission, 400 seated

    DOWNLOAD FACT SHEET
A-Lot
Throw a festival. Throw a concert. A convention. A rave. A-Lot is a lot of customizable outdoor space, so you can host your ultimate event against the Vegas skyline. With 10-foot perimeter walls offering privacy, security, and myriad projection opportunities, and multiple egress points so you can divide the space or use the whole vast lot, it's a massive playground for you – use it as a blank canvas, or license our large-scale interactive artworks to get that desert-festival vibe.
Square feet:  32,454 sq. ft.

Capacity:  3500 general admission, 1600 seated

    DOWNLOAD FACT SHEET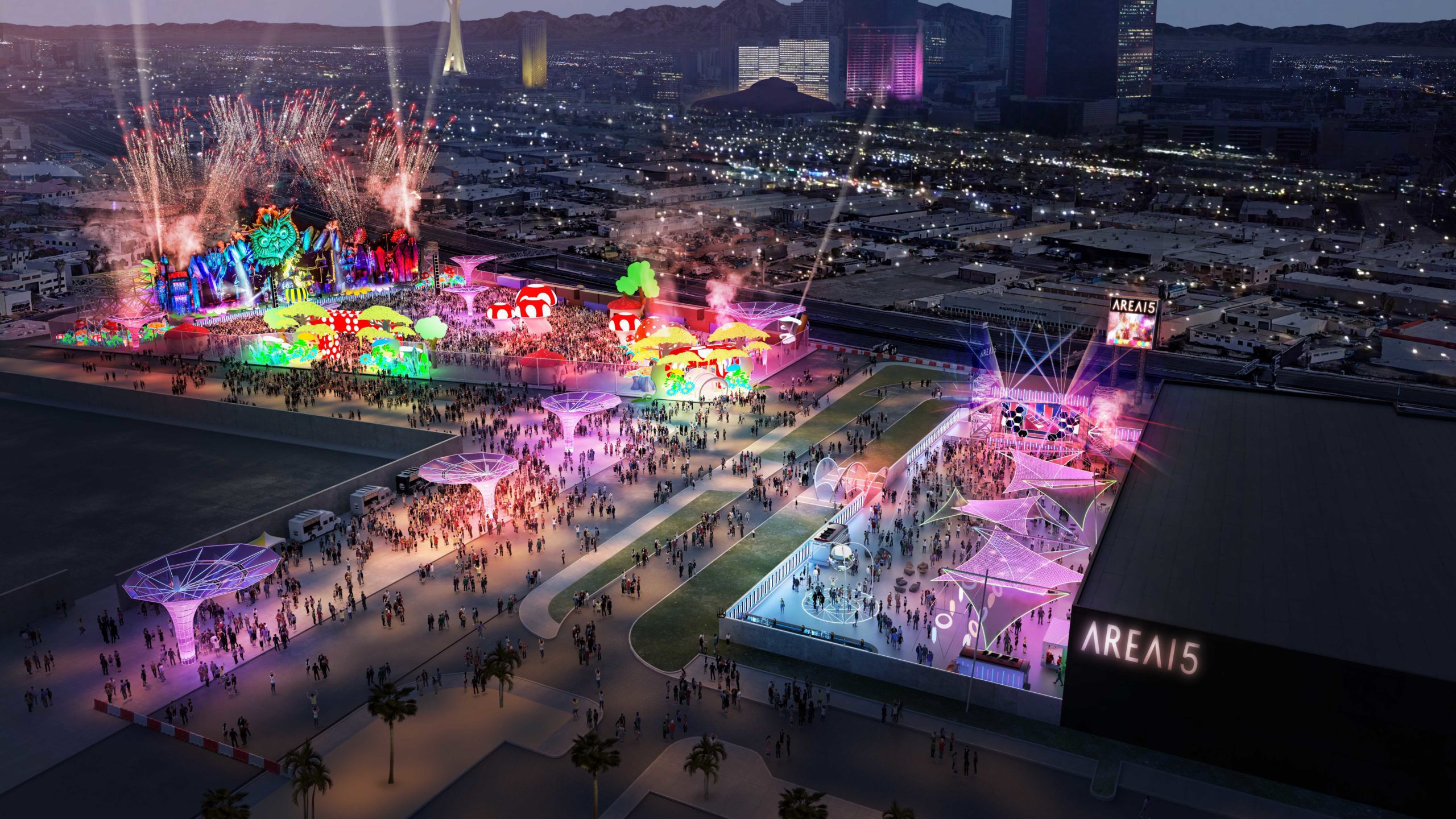 THE GROUNDS
Fully customizable, multi-use space suitable for festivals, carnivals, conventions, concerts and other large-scale events..
Square feet:  190,000 sq. ft. (4 acres)

Capacity: 15k general admission/reception

    DOWNLOAD FACT SHEET