Yes, It's A Thing. And Yes, You Can Do It Here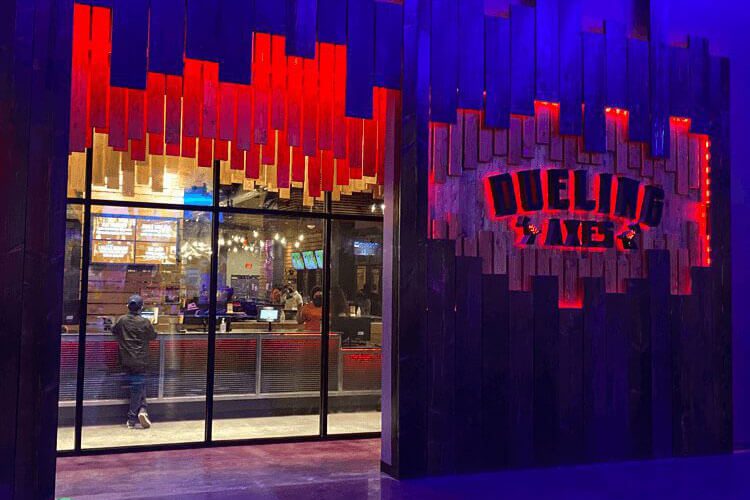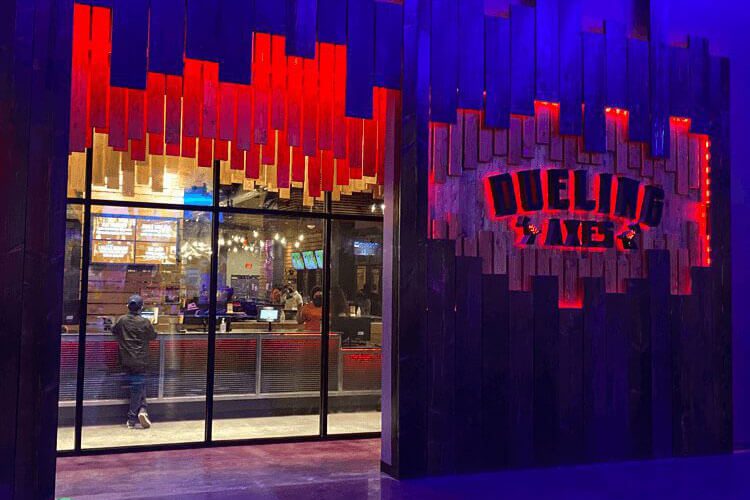 Move over, bowling. Meet your new favorite bar sport that lets you satisfy your primal desires: axe throwing. Dueling Axes features 18 throwing lanes accommodating up to six participants each, a private VIP room, plus a full service bar.
Is it safe? Yes. Is it exhilarating? You know it. Is it a crowd-pleaser? Oh, yeah. You'll be hooked from the moment you hear that first "thud" in the bullseye.
Or…. join us for the drinks. Starting at midnight to 2 a.m. on Friday and Saturday nights, the axes stop flying and our entire space turns into an open-seating cocktail lounge. Our signature cocktails are guaranteed to satisfy.
Cosmic Axes Every Friday & Saturday
Every Friday & Saturday night, 8pm-close, your Dueling Axes reservation will get a full cosmic throwing experience all in one unforgettable weekend and beyond. Bottle service, blacklights, and specialty booze to send axe throwing out of this world! Kick it up a notch and dress in blacklight reactive clothing/body paint/etc. to participate in the fun!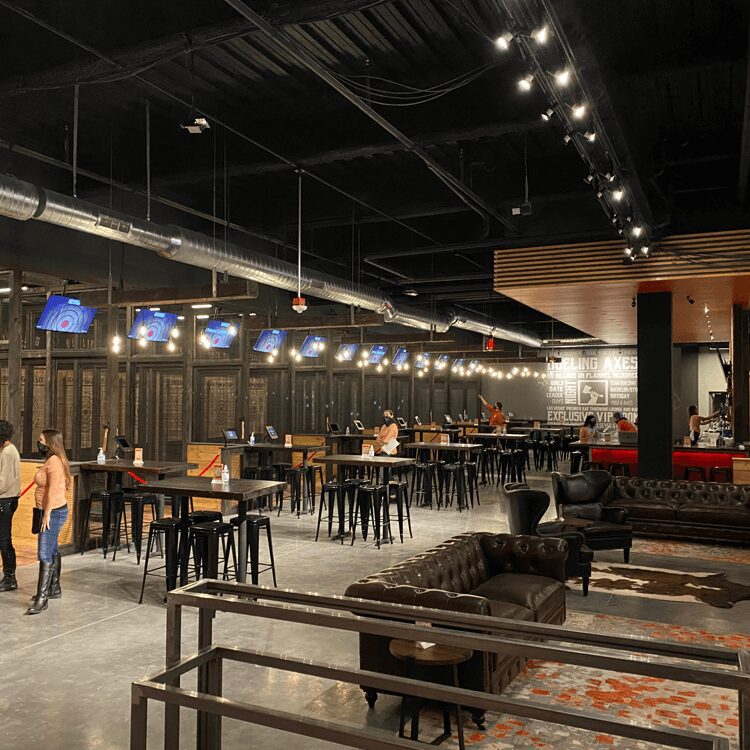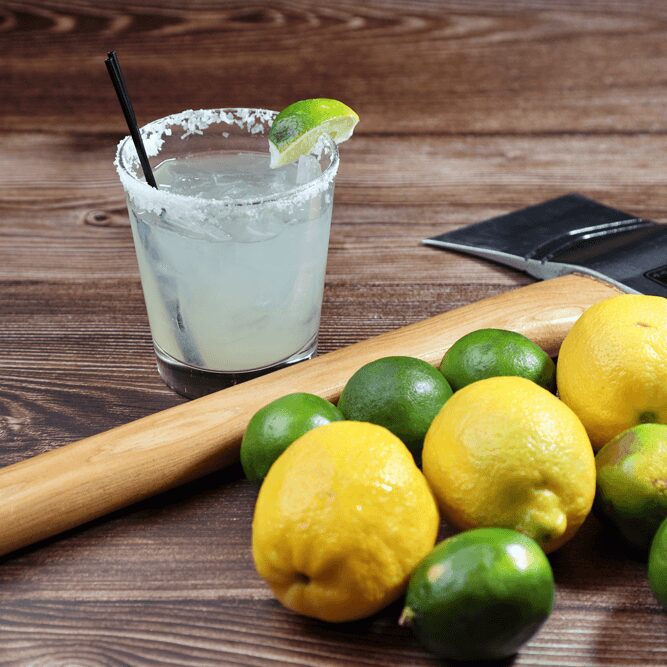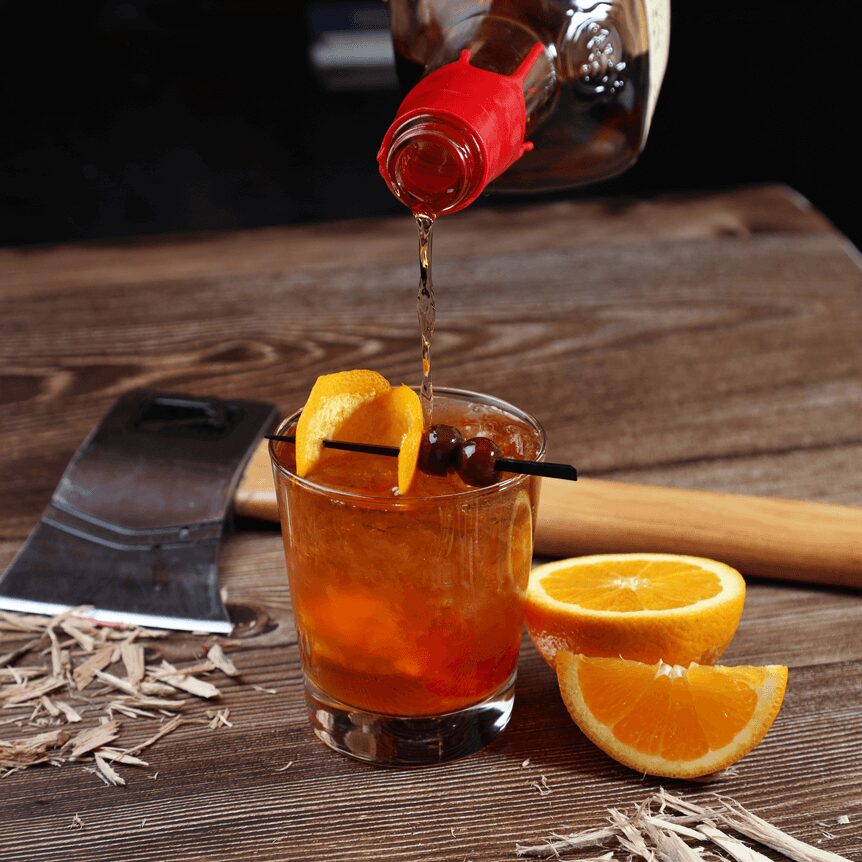 Dueling Axes Sign