A Visitor's Guide to Current Events in Las Vegas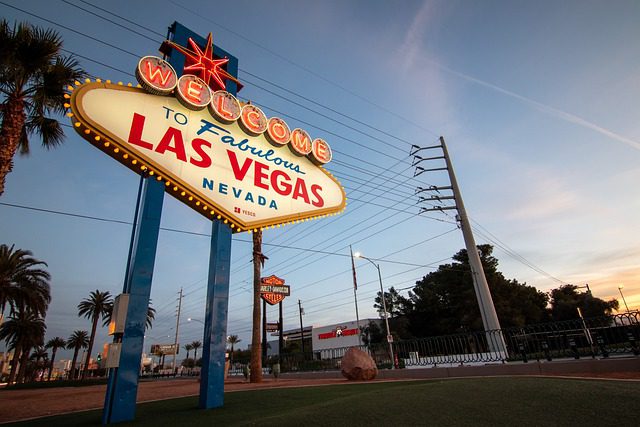 Las Vegas is called Sin City for a reason. When you visit this nightlife hotspot, you're transported to a different world filled with wonder, amazement, and endless entertainment.
Essentially a playground for adults, there's no shortage of events in Las Vegas 365 days a year. And this upcoming season is no different!
In 2022, Vegas is rolling out brand new, must-see experiences. From thrilling virtual reality worlds to interactive and immersive art shows, there's excitement at every turn.
So before you create your 2022 Las Vegas bucket list, check out our top picks of things to do in the entertainment capital of the world.
Enter an Alternate Reality
Vegas offers an exciting escape from the mundane of everyday life. And what better way to get away from it all than to enter an alternative universe?
Gamers can enjoy a variety of VR experiences from killing zombies to flying high above the trees or boarding a spaceship. When you're done saving the world, head over to one of our unique worlds of wonder.
Wink World is brought to you by the same creative minds that developed the highly-acclaimed Blue Man Group show. This psychedelic art house meets carnival funhouse is a treat for all your senses.
Travel through six infinity mirror rooms, each showcasing distinct patterns of light, sound, color, and motion. This epic experience helps guests celebrate the wonder of life and its infinite possibilities.
Get in the Game
No trip to Vegas is complete without a heart-racing experience. These activities are perfect for adrenaline junkies, sports fanatics, and those looking for a little friendly competition.
Zip Line
Get ready to see the world below from a different vantage point. Haley's Comet is a unique mix of hang-gliding and free-falling.
Riders will soar, dip, and glide down the center of AREA 15, enjoying thrilling views from above. Up the ante by racing your friends on the world's very first dual-track roller glider!
Ax Throwing
Move over mini-golf and bowling! Ax throwing has taken the thrown as the most popular way to spend a Friday night with friends.
Fun, competitive, and challenging, this activity offers something for everyone. And since you're in Vegas, why not place a few friendly bets on who can get the first bullseye?
Grab a group of your friends and book a few lanes where you'll receive VIP service. Complete with specialty cocktails and a lounge, you can throw, sip, and relax into the wee hours of the morning.
Golf
With venues like Top Golf popping up across the country, it was only a matter of time before this leisurely activity made its way to Sin City. Unlike a traditional golf course, Five Iron Golf is completely indoors. Escape from the sweltering Vegas heat and enjoy an urban indoor golf experience.
Offering a unique mix of golf and entertainment, this event is inclusive and accessible to players of all skill levels. Complete with high-tech golf simulators, professional instructors, and a full bar, you may never leave!
Yoga & Wellness with Dray
From partying to pampering. After a few days in Vegas, you'll need event options that let you relax and recover.
Yoga & Wellness with Dray is not your traditional yoga class. Surrounded by 360-degree projection screens and a state-of-the-art sound system, you'll become fully emersed in this therapeutic experience.
Instructor Dray Gardner will guide you through his practice as you build strength, create awareness, and ground yourself. Classes are held every night at 7:00 PM in the Portal at AREA 15. All you need is your own yoga mat and an open mind.
Frequency Breathwork
Another ideal way to unwind after a busy day on the strip is with soothing breathwork designed to help you relax and rejuvenate. Frequency Breathwork is a unique Vegas event that treats guests to a psychedelic experience.
During class, you'll have access to your own individual oxygen supply as you become immersed in beautiful visual wraps that surround the space. The instructor will guide you through several breathing exercises that help purge negative thoughts and emotions.
Frequency Breathwork is the perfect way to detox from several days of non-stop action and events in Las Vegas. All classes start at 7 PM and require guests to bring a mat and something comfortable to rest their heads on.
Industry Mondays
Mondays have never been this exciting! If you're looking for a way to liven up a mundane Monday, check out awesome savings and thrilling entertainment at AREA15's Industry Mondays.
A fully immersive experience, guests enjoy live music beneath a neon-lit tree plus 25% off all food, drinks, and experiences. AREA15 has something for everyone.
The Emporium is the perfect place to kick back, relax, and game with friends and coworkers. This adult arcade also features pinball machines, pool tables, and a full bar. After you work up an appetite, enjoy the delicious and unique menu at the venue's on-site restaurant, The Beast.
Industry Mondays offer a memorable night of fun and fantasy at an affordable price. Arrive after 10 PM to take advantage of these offers and savings.
Book a Variety of Diverse Events in Las Vegas
If you can dream it, Las Vegas probably has it. One of the most diverse, exciting, and fast-paced cities in the world, Las Vegas is a non-stop party.
When looking for current events in Las Vegas, expand your horizons beyond traditional shows and casinos. State-of-the-art technology now allows venues to offer fully immersive experiences that stimulate all of your senses. You can also invest in your health and wellbeing during your stay with yoga and breathwork classes.
If you're traveling for work or with a group, there's plenty to see and do in Sin City. AREA15 is proud to host events and offer both adult and family-friendly experiences.
Unlike any other venue in Las Vegas, AREA15 is an immersive playground where everyone has a part to play. Click here to plan an unforgettable event.