Your Guide to Having an Epic Las Vegas Experience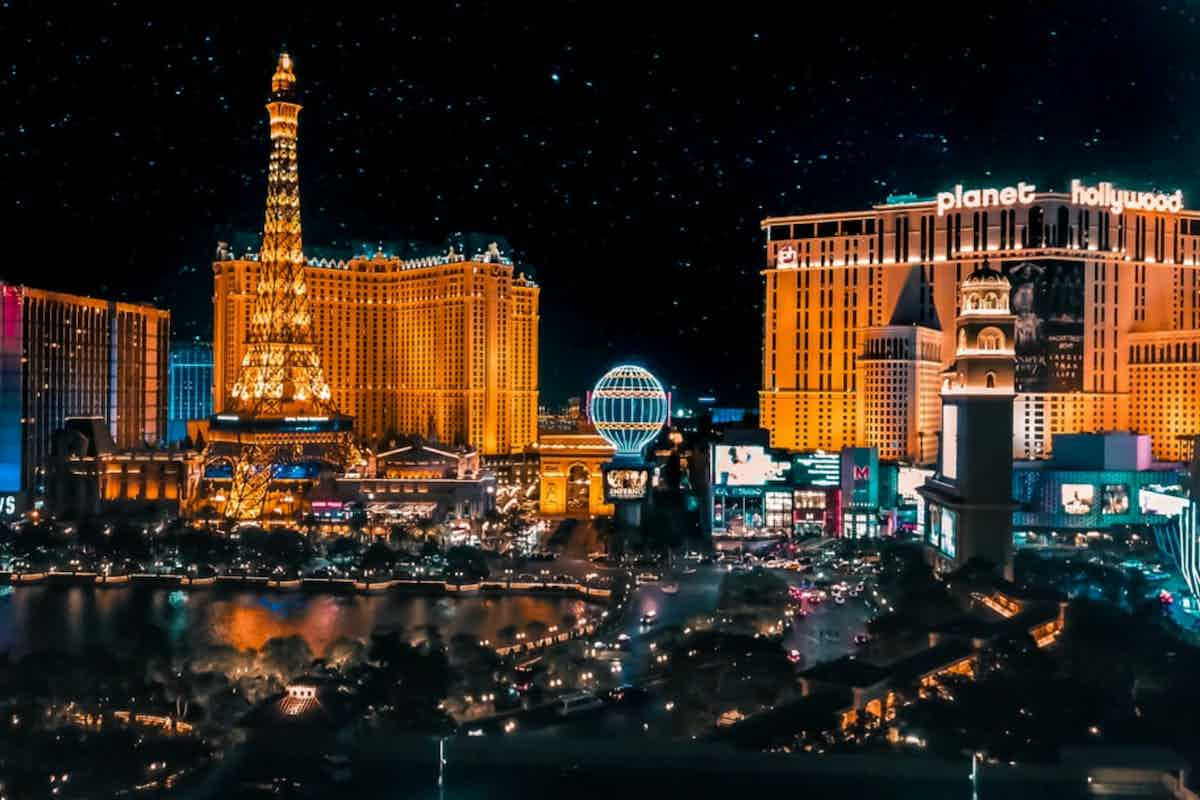 In 2022, Las Vegas hosted 38.8 million visitors, which is closing in on pre-pandemic levels. 
It's no surprise that so many people wish to visit Sin City. It's the Las Vegas experience that attracts so many travelers each year.
Las Vegas is home to 60 major casinos, making it a popular destination for those who love to gamble. While it may be the first thing that comes to mind, the Las Vegas experience is about so much more than casinos.
There is plenty to do and activities for the whole family. Keep reading to discover how you can make your next trip to Las Vegas epic!
What to Do in Las Vegas
To begin, thrill seekers will love the zip lines in Las Vegas. Many locations host zip-line attractions, but nowhere comes close to what you can find in Las Vegas. There are two great options, Fly LINQ and Slotzilla.
The Fly LINQ experience lasts about 35 to 45 seconds for a half-mile distance. At 12 stories high, you can travel 35 miles per hour. You begin at the launch tower, which is 114 feet tall, with a gorgeous view of Las Vegas Boulevard.
Take their zip line with your friends or family too! Fly LINQ allows ten side-by-side zip lines.
Slotzilla
Meanwhile, Slotzilla offers a 30-second zip line or a 60-second zoom line. The difference in length is 850 feet or 1700 feet, respectively. The heights are 77 feet high and 114 feet, respectively.
You will travel at a speed of 40 miles per hour. It's a psychedelic experience you can enjoy in downtown Las Vegas.
Haley's Comet Zip Line
For a truly unique zip-lining excursion where you can dip, soar, and glide "down The Spine," visit AREA15. This is where hang gliding meets free-falling!
LIFTOFF
Zip lines in Las Vegas are amazing, but that's not all. Kick it up a notch with this panoramic skyline experience that includes an outdoor lounge too. Inspired by aviators and aeronauts of yesterday, today, and today, this is an eye-opening aerial experience suitable for all ages, lasting ten minutes.
Break the barriers of land and sky with LIFTOFF's guardian, Gilly.
Events in Las Vegas
One of the most well-loved shows in Las Vegas is Cirque du Soleil®. A family-friendly experience, Cirque du Soleil® has some of the best world-class shows you can find on the Strip. With every large-scale production they have, Cirque du Soleil® creates a dream-like sequence, unique for audience members with their innovative technology.
Next, no trip to Sin City is truly the Las Vegas experience without seeing a magic show. The legendary David Copperfield is by far the best, lasting 90 minutes. This critically acclaimed magic show has impressed Las Vegas visitors for many years.
Then, check out the Blue Man Group show with their residency at the Luxor Hotel and Casino. Visually stunning, this show is innovative, with a mix of comedy, music, multimedia, and more.
Concerts
While every year hosts some of the biggest stars who have taken the stage, Las Vegas is also a place for some big-name residencies. Las Vegas is a popular destination to see your favorite singer in person. Some of the most beloved singers, including Usher, Adele, Katy Perry, and Miranda Lambert, are Las Vegas residents.
Keith Urban recently announced a headlining residency beginning Friday, March 3, 2023, at the Zappos Theater. He will have a 16-date run.
Family Friendly Attractions
If you want a Las Vegas experience your kids will love, check out the kid-friendly pools. In Downtown Las Vegas, you can find The Tank at the Golden Nugget.
Here your kids can safely slide their way through an aquarium filled with sharks down to the pool! Five species of sharks, that is.
For those who may not be into the whole swimming with sharks thing, how about a more medieval experience full of food, knights, and jousting? Check out Excalibur's Tournament of Kings.
Hershey's Chocolate World
For chocolate lovers, this stop is a must! It's a flagship store for the west coast that sells over 800 chocolate and candy confections made by the Hershey brand. They will even let you customize your very own chocolate bar.
Take a picture next to the Statue of Liberty made of milk chocolate. This store offers interactive experiences, too, for kids, such as their Reese's Peanut Butter Cup television ad your kids can be the star of.
High Roller Observation Wheel
When you walk along the heart of The Strip, take the kids for a ride on the High Roller Observation Wheel. This Ferris wheel is 550 feet high and 520 feet in diameter. With 28 transparent pods, the High Roller Observation Wheel can take up to 40 people around at a time.
This Las Vegas experience is approximately one hour of enjoyment. Children six and under can ride the High Roller Observation Wheel for free.
Lion Habitat Ranch
You can find even more adventures when you travel off The Strip. Close by Las Vegas is the city of Henderson, and here they host an African lion sanctuary. The Lion Habitat Ranch offers special events, trainer tours, and a painting giraffe.
Adventuredome at Circus Circus
When you head your way to the Circus Circus big top, you don't want to miss the Adventuredome amusement park. This is especially a superb attraction when you are traveling with kids. They have rides for kids, thrill seekers, and kiddy thrill seekers!
There is something for everyone, including mini-bowling, mini-golf, indoor rock climbing, roller skating, laser beam escape rooms, bungee jumping, arcades, midway games, and roller coasters.
Marvel Avengers S.T.A.T.I.O.N.
This Treasure Island exhibit will make your kids think you're the hero when you take them. Arrive here, and you will have a mission. You must dive into the science and history of the greatest heroes this world has seen.
You will have the task of assembling case files on your favorite superheroes like Iron Man, Captain America, The Hulk, and Thor. Once you complete your mission, you will be a qualified member of the beloved Avengers S.T.A.T.I.O.N.
Wellness Events
Just because you are on vacation does not mean you must overlook your health. Check out Radiance at AREA15. There are many immersive wellness experiences at AREA15, like yoga and wellness with Dray, Frequency Breathwork, the Sacred Lounge, and more.
Wink World
This is a psychedelic arthouse that meets a carnival funhouse the whole family will love. Created by Chris Wink, who you may recognize as being the Chief Creative Officer and one of three co-founders of the Blue Man Group, this is a sonically and visually stunning exhibit. 
Take a trip through six infinity mirror rooms. Each room has a distinct combination of sound, color, light, and motion. Wink World celebrates life's infinite possibilities.
For the Epic Las Vegas Experience
While all the shows, concerts, and attractions in Sin City will make for an unforgettable trip, for the true Las Vegas experience, you must visit AREA15. Here you will find a wonderland of music, art, and amusement. Indulge in their collection of restaurants, bars, immersive art, alternate realities, enchanting rides, and so much more.
At AREA15, choose your experience. Welcome to the "what's next" district!
To plan your next AREA15 event, click here.