Why You Can't Miss Out on the AREA15 Experience in Las Vegas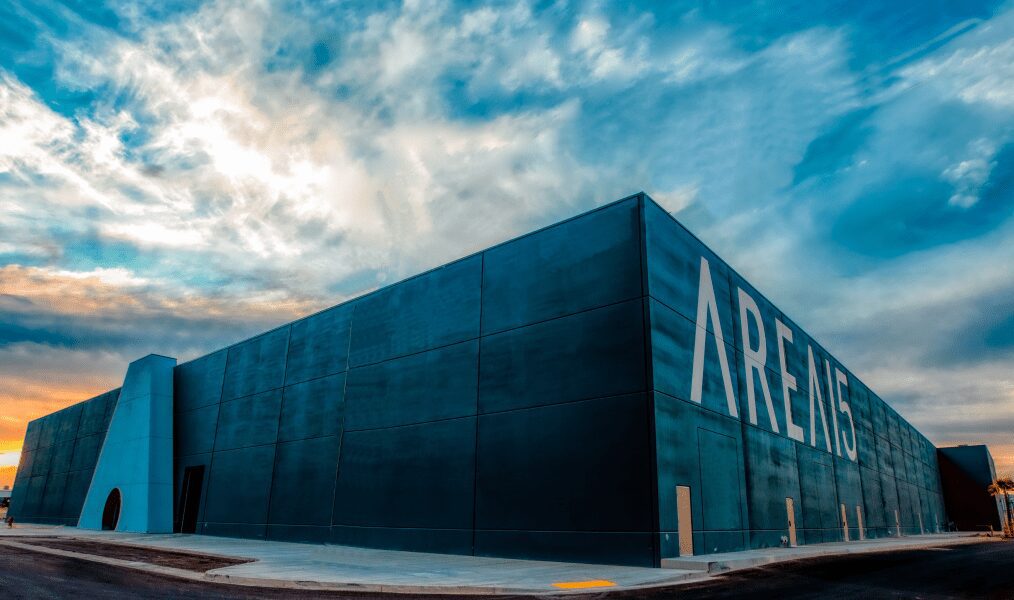 With all the chaos of 2020 and 2021 getting off to an equally tumultuous start, you're no doubt ready to escape from reality for a bit. There's no better place to leave the world behind than Las Vegas, the city where time comes to a stop and everyone's in the mood to let loose.
When you're looking for things to do in Vegas, though, don't settle for the strip. This year, hop in the car or catch an Uber a few minutes away to AREA15, the newest and most spectacular addition to Sin City.
Why is AREA15 in Las Vegas a must-see destination? What's hidden inside of its secretive black walls? To take a peek inside your new favorite Vegas attraction, read on.
What Is AREA15?
That's been the burning question ever since the massive, futuristic black building appeared.
It may actually be easier to say what AREA15 isn't which is exactly how it was marketed to the public before it opened in late September 2020. It isn't a car dealership, a museum, or even a skyquarium. Until recently, in fact, nothing like it existed anywhere on earth.
Stepping into AREA15 rockets you into another dimension under the gaze of a 12-foot psychedelic animated skull. Blacklights, music, and bright colors create an atmosphere straight out of a sci-fi movie. Inside you can find a mix of shopping, food and drinks, interactive art installations, games, and rides.
AREA15 offers open ticketing entry to its main spaces. Guests only have to buy tickets to specific events, attractions, and activities within the complex for adventures of their own choosing. They welcome curious people of all ages and abilities, though some rides have height requirements and the bars are 21+.
An Otherworldly Shopping Experience
You can't open a building in Vegas without some type of shopping, but you won't find a mall on the strip that's anything like this one. At AREA15, bazaar tenants take up shop in The Spine, a purple-lit hallway full of only the most creative and innovative vendors.
The current main retailer is Wild Muse. This festival-inspired boutique captures the atmosphere of Tomorrowland or the Electric Daisy Carnival.
It carries handmade, sustainable, and eco-friendly products that you can't find anywhere else. Whether you're looking for festival gear, accessories, or one-of-a-kind art pieces, you're sure to feel like a kid in a candy store while browsing their wares.
Art, Storytelling, Parallel Universes, and…Groceries?
Despite the fabulous shopping, it's the immersive atmosphere and interactive art that set AREA15 apart. Even walking through the halls will give you a peek into another dimension made of light, sound, and color.
But if you're ready to dive beneath the surface, Wink World is an absolute must-see experience. Designed by the creative director of Blue Man Group, Portals Into the Infinite takes you through a series of six mind-bending rooms. A combination of mirrors, lights, objects, and sound play with the concept of infinity like nothing you've ever seen before.
Still coming is the newest installation from Meow Wolf, the Santa Fe artist's collective best-known for the House of Eternal Return. They're returning with an all-new adventure into, of all places, a grocery store. As you venture in to start your shopping trip, however, you'll soon find that a parallel universe lurks behind the colorful shelves of emergency canned clams, root-beer flavored root beer, and Plausible Deniability laundry detergent.
Guests can begin uncovering the story behind OmegaMart's parent company and their nefarious dealings in early 2021. Until then, you can still visit Museum Fiasco "Cluster" by Playmodes Studio, an immersive sound and light spectacle. Or, let the innovative AI behind Brainstorm turn your hopes and dreams into interactive art.
Lean Into Your Wild Side
Once the art installations have you in touch with your inner child, it's time to set them free with a host of unique games and activities.
First, equip your Particle Quest Mask and embark on a journey to uncover the hidden story behind AREA15. This augmented reality adventure will bring the already trippy world around you to life.
Adrenaline junkies should make sure not to miss the Haley's Comet hang-gliding adventure, a zipline that lets you soar above The Spine. You can also visit the Birdly virtual reality flight simulator to see what it's like to live life with wings. Thrill-seekers who aren't too keen on heights can visit the Dueling Axes ax-throwing range, become the hero of a VR space mission, or even practice their swing at a world-class golf simulator.
Have a Meal Like No Other
Have you ever wished you could spend game day in a pub with a live 360º projection map? What about a cocktail bar that glows under the light of a giant LED maple tree? A mural-covered adult arcade and eatery that also hosts live events?
All that and more awaits when you dine at one of AREA15's many bars and restaurants. Perhaps the most exciting spot for the foodies and food critics has just opened its doors to a new home.
You can now feast at The Beast by Todd English. Even the pickiest eater will find something mouthwatering within the fiery walls now permanently located inside the venue. The Beast is a modern take on the Food Hall with a dangerously delicious menu curated by renowned chef & four-time James Beard Award winner Todd English. The best part is that you can only get these delicious offerings on-site, as the celebrity chef's customized menu is exclusively created for AREA15 only. Don't miss it.
The Future of AREA15 Events
Even though COVID-19 is still putting gatherings on pause across the globe, the creators of AREA15 have high hopes that they'll soon be able to host the crowds of up to 7,000 that it was designed for. The complex has various event centers spread throughout it, including the bars and eateries that are open to the general public. Guests can look forward to visiting for everything from deep house and EDM festivals to banquets and corporate gatherings in the years to come.
Unlock a New World at the AREA15 Experience in Las Vegas
The next time you plan a trip to Vegas, don't limit yourself to the same predictable casinos, buffets, and strip malls. Instead, open yourself up to the experience of a lifetime at AREA15.
Ready to get your AREA15 general admission tickets, plan your visit, or want to learn more about our upcoming events? Start your journey here to see what secrets we have in store.