Top 10 Las Vegas Family Attractions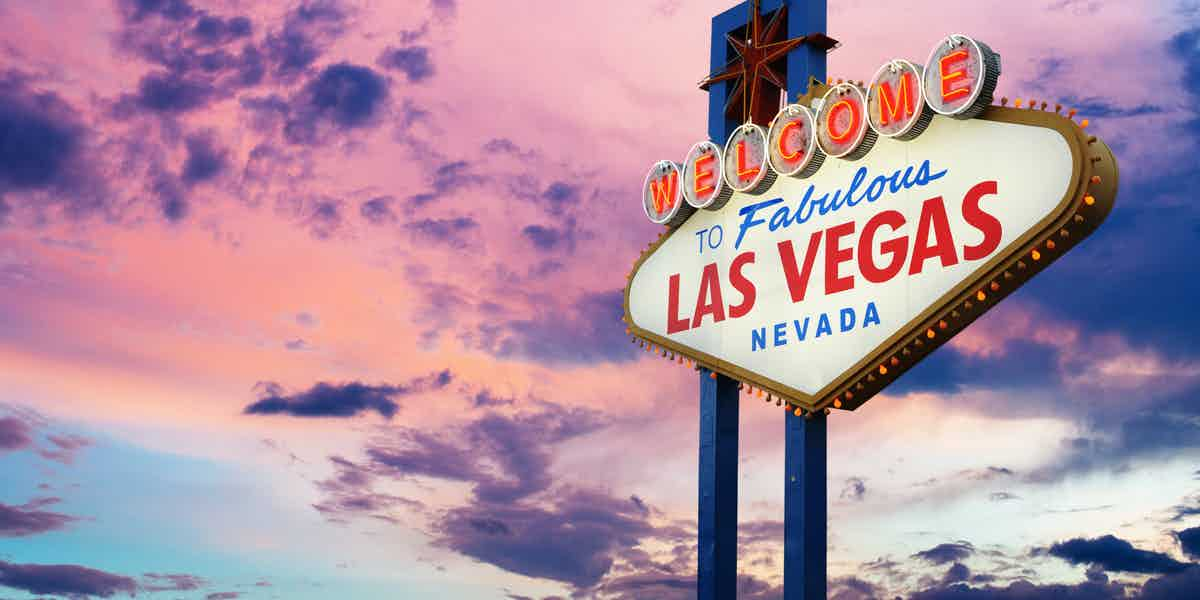 In 2021, nearly
32 million
people of all ages visited the city of Las Vegas. While Vegas is known for its adult bars and entertainment, there are also incredible opportunities for families to have a great time.
If you are on the fence about taking your children to Vegas, let us help convince you to book the tickets. Here are some of the best Las Vegas family attractions for you to check out this year.
Family Shows
If you want to see some of the best Las Vegas attractions, then you should consider buying tickets to a few shows. Many of the shows are known worldwide and have a production budget of millions.
There are dozens of shows without age restrictions that your whole family can enjoy. If your children love magic, then you may want to visit the MGM Grand and check out an incredible show from magician David Copperfield. If you're looking for something a little more theatrical, then you can grab a ticket to Cirque Du Soleil or Blue Man Group.
Wink World
Once you have seen Blue Man Group, then you also have to check out Wink World. Wink World is an interactive sound and light exhibit created by Chris Wink, Blue Man Group's chief creative officer.
You will be transported to another world as you walk through the various infinity mirror rooms that are bursting with sound and color. If you have younger children, there are specially-created view portals that they can look through to enjoy the experience.
Hershey's Chocolate World
If your child has a sweet tooth, then Hershey's Chocolate World is a must. The two-story, 13,000-square-foot flagship store is a chocolate lover's dream.
You can browse through the wide selection of Hershey's candy and take a quick photo with the Statue of Liberty sculpture made out of 800 pounds of chocolate.
Virtualis VR
If your children are 10 or above, then taking them to Virtualis VR is a must. Virtualis VR is the largest free-roam virtual reality experience in America.
Players will wear headsets and backpacks and play as teams to fight off zombies, evacuate overtaken cities, and make their way through abandoned warehouses.
High Roller Observation Wheel
Hop on the High Roller Observation Wheel and see the Las Vegas hotels and casinos from a whole new perspective. This incredible 35-minute ride takes you 550 feet above the Las Vegas Strip.
This is a cheap activity for everyone to enjoy. If you go between 2 and 5 p.m., a youth ticket is only $8.50.
Lion Habitat Ranch
If your children love animals, then take them a little way outside of the city to the Lion Habitat Ranch. This beautiful zoo contains various animals such as giraffes, ostriches, emus, and, of course, lions. Take your time exploring the various exhibits and feeding all of the incredible animals.
The ranch offers many unique experiences such as "Feast With the Beasts" where you can eat dinner in a glass-encased room surrounded by the lions. Children ages 3 and under are free and children 4-14 are free with the purchase of an adult ticket.
Haley's Comet Rollglider
Another attraction for the older kids is Haley's Comet Rollglider. Running right through the center of Las Vegas's Area 15, this electric roll glider takes you on the ride of your life.
Haley's Comet is the country's only dual-track glider, which makes it possible for you and your children to race each other. Make sure you check out the height and weight requirements before buying tickets to this attraction.
Van Gogh: The Immersive Experience
The Immersive Van Gogh Art Experience is an art installation that is quickly becoming one of the top Las Vegas attractions. This experience takes you inside the world of Vincent Van Gogh through 360-degree views, VR experiences, and light and sound shows.
This exhibit is in high demand, so make sure to book your tickets early. There is a popular family ticket pack option that is valid for two children and two adults to enter the installation.
Brainstorm
If you want to have your mind read, then Brainstorm is an attraction you can't miss out on. Located inside Area 15, Brainstorm is an interactive mind-reading experience.
Walk up to the Brainstorm portal, and with one touch, Brainstorm reacts to your thoughts and feelings through advanced technology. This attraction is only $5 per adult and $3.50 per child. It is also worth checking out the rest of Area 15 for more unique experiences for the whole family.
Downtown Container Park
If you are looking for an afternoon of outdoor fun, then take a look at the Downtown Container Park. This area has something for everyone.
There are dozens of cute indoor and outdoor boutiques if you are looking to spend a little money shopping. You can also eat some delicious food at the countless bars or restaurants in the area.
If you need to take a break for a bit, you can sit outside while your children play on the giant outdoor playground.
Check Out These Amazing Las Vegas Family Attractions Today
Any of these Las Vegas family attractions will provide you with hours of fun during your trip. Despite its reputation, Vegas is as family-friendly as it comes.
If you are planning a family trip to Vegas, then make sure to stop in at Area 15. We provide dozens of fun events and experiences for the whole family to enjoy. Check out our page to choose the best options for your family's needs.