Virtual Reality in Las Vegas: Everything You Need To Know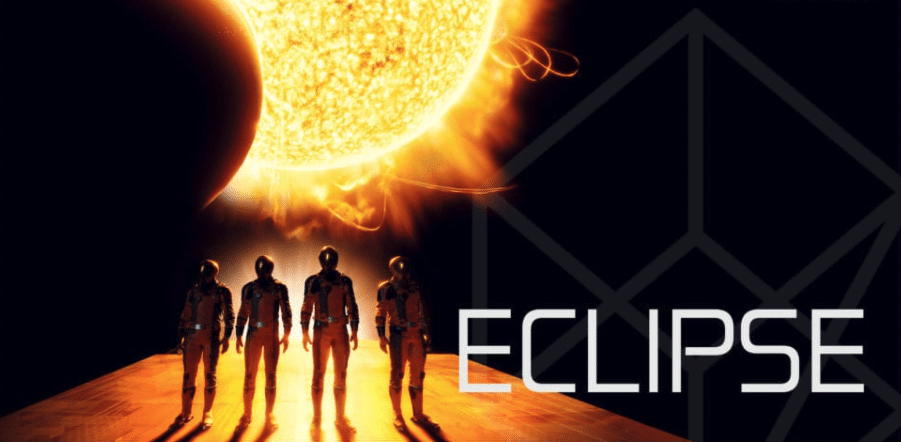 It's no secret that virtual reality is changing the world and how we consume entertainment. Did you hear about
Mark Zuckerberg's new
creation "Metaverse"?
If you use Facebook, you've probably already seen the logo floating around the internet. However, it's not only world-famous business owners that are using virtual reality in their work; many entertainment businesses are using it!
For example, the world of virtual reality in Las Vegas is booming. If you've not heard about the latest trends in VR experiences in Las Vegas, then you will after reading this article.
Does this sound exciting? Then, just wait until you read more!
What Is Virtual Reality?
Ever since the first video game was created in 1982, the world has become fascinated with the role of virtual reality in our lives. But, what is virtual reality? And, how has it influenced entertainment?
To keep it simple, virtual reality is exactly as it sounds. It blends both the virtual space with our real lives. In this alternate universe, you can build an entire world, escape to fantastical places, and go on incredible adventures.
It's the closest thing we have to magic on earth.
During the pandemic when many of us were locked in our houses and isolated from friends and family these virtual reality spaces were a life-saver. And, now they are becoming more popular in the entertainment world.
So, you might be wondering, how has VR influenced the entertainment industry?
Entertainment and VR
Museums all over the world have started to use virtual reality to take visitors around collections. This style of VR experience allows people to be fully immersed in the story of the items and where they come from.
As well as this, it limits the worry of going to indoor locations after the pandemic which can promote business. Therefore, it's great for everyone!
Are you thinking, what is the best VR in Las Vegas? And, how is it different from other events in Las Vegas?
Virtual Reality in Las Vegas
VR in Las Vegas is not like anything else you've seen before. Entertainment should be about teleporting people to new worlds without them having to go anywhere.
Birdly
Want to reach new heights? Birdly mimics every aspect of the avian experience: from the wind beneath your wings to a bird's-eye view of some of the richest landscapes in the digital world. Take a spin through the skies above New York or get a feel for prehistoric worlds.
Virtualis
Fully un-tethered free roam experience, the most advanced VR backpacks & headsets allow you to immerse yourself in a new world. Explore virtual worlds and action-packed first-person experiences with 4D effects, such as wind, fire, scent, and haptic feedback.
OZ Experience 
Forget everything you know about VR. For all those Star Wars fans out there, the OZ experience will blow your mind. Have you ever dreamed of visiting space? Well, what if you could do that without leaving earth?
VR in Vegas like the OZ experience will make you feel like you're floating in space surrounded by the stars and moon.
Particle Quest
Discover a world of surreal nano-particles triggered by the art and architecture all around you. But there's more to the story than just lush and trippy visualizations! Unlock the secret backstory lurking just beneath the surface with this augmented reality adventure.
Benefits of Virtual Reality
Life can seem a little repetitive, can't it? With endless amounts of laundry, work deadlines, and errands to run it can seem like you're living in your own simulation game.
But, what if you could make virtual reality an escape from the mundane?
Here is a list of some of the benefits of VR:
1) Spot the Details
When you're walking through life it can be easy to miss the details around you. VR experiences allow you to see everything in detail and high definition.
2) Connection 
Virtual reality experiences allow you to safely spend time with people and travel to other fantasy places. Not everyone can travel around the world so going to VR installations enable people to escape for less money.
3) Better Than Reality
Let's be honest, virtual reality is just better than reality, isn't it? We can see colors in more vibrancy, hear sounds of better quality, and see detailed images.
The world is more colorful and exciting in VR, so why wouldn't you want to be part of that?
Virtual reality in Las Vegas is a once-in-a-lifetime experience which is why you need to go to AREA15 to try it out!
Travel to Virtual Worlds in Las Vegas
There's nothing quite like going to your first VR experience. Have you attended a VR installation? Or, do you want to try something different?
Virtual reality in Las Vegas is one of the best places to go for VR and Area15 has a whole range of incredible installations just waiting for you!
Looking to travel to outer space? Interested in playing virtual golf? Or, looking to immerse yourself in color, light, and music? There's something for everyone.
Take a look to find your favorite installation and book a spot today! Visit the website for more information.