The Best Restaurants in Las Vegas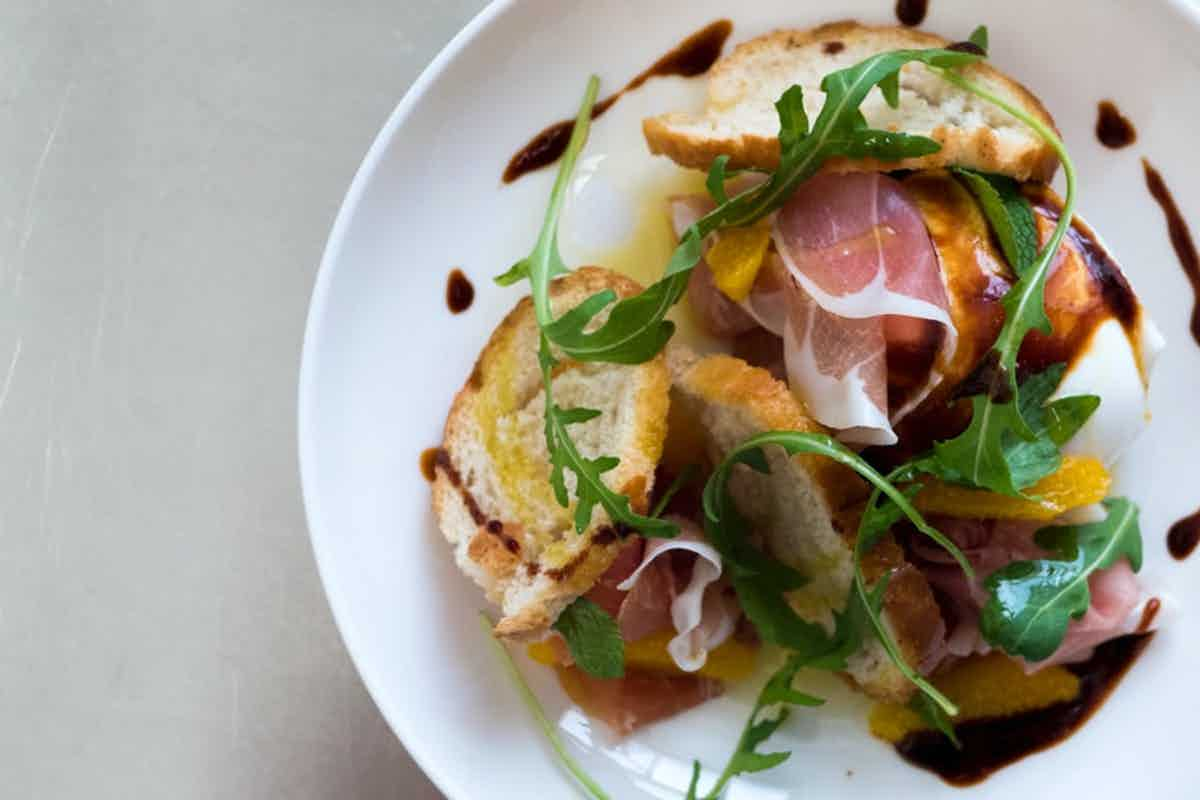 What if you could make the world's best vacation even better?
Each month, millions of people visit Las Vegas, and even the pandemic couldn't keep tourists away for very long. Most of those tourists are hoping to experience the gambling, performances, and overall vibe that "Sin City" has become so famous for.
Of course, Vegas is famous for something else: the food! Beyond those overflowing casino buffets, there are many amazing restaurants for you to experience.
Ready to check out the best restaurants in Las Vegas? Keep reading to discover the venues that will surely have your mouth watering!
Lumin Cafe and Kitchen
What if everybody at your party is hankering for different things? In that case, you should all go to Lumin Cafe and Kitchen, a restaurant that has a little bit of everything.
For example, American cuisine combines the familiar with the exotic to tingle your tastebuds. Those with a sweet tooth will enjoy the delectable desserts, and the specialty cocktails are truly one of a kind. If you need a pick-me-up in the middle of the day, try the subtle flavors of the fresh coffee.
From the patio lounge to the indoor decor, Lumin has an ambiance just as powerful as its flavor!
Gordon Ramsay Steak
Gordon Ramsay is a chef so famous that he became a brand unto himself. And you can trust this brand to deliver savory flavor when you visit Gordon Ramsay Steak in Vegas.
In addition to being a delicious experience, your visit to this steakhouse will be an educational one. You'll get a special steak cart presentation and learn more about what makes different cuts of steak so unique.
By the time the steak is served, you'll be able to enjoy the cut like you never have before.
Bazaar Meat by José Andrés
While Bazaar Meat may have a whimsical name, they are very serious when it comes to meat. And no Las Vegas restaurant guide without mentioning this shrine to all things meat.
When you walk in, you're likely to notice interesting visual details like the homey fire and the antler chandeliers that would be right at home in a posh hunting lodge. But it's the food that's the real star, including bison tacos that you build yourself and foie gras cotton candy that will tingle the tastebuds of any visiting tourist.
Come for the sweet and savory foods, and stay for the "tastetastic" wine!
The Beast by Todd English
When you want to eat the best, you need to go to the best. And in Las Vegas, "the best" is most definitely The Beast by Todd English.
English is a James Beard Award winner who has created a culinary experience like no other. He has perfectly curated a selection of flavors that has made his restaurant a "must-experience" stop for locals and tourists alike.
Got picky eaters at your party? Don't worry: they'll find something to love at The Beast by Todd English.
Bardot Brasserie
One of the most striking features in Las Vegas is the Eiffel Tower Experience, but that's not the only way to experience Paris when you are in town. In fact, the best way to get a true "taste" of Paris is to dine at Bardot Brasserie.
The menu for this restaurant is like taking a tour of France's most famous city. For example, country bread evokes rural cuisine, but the beurre echire AOC butter gives it a modern flavor that would please any Parisian socialite. And the onion soup may seem simple, but after you add cave-aged gruyere to it, you'll have a complex flavor you can't find anywhere else.
From the initial cheese plate to the Chocolate Macaron, you'll be transported to the City of Light, bite by bite.
Pizza Rock
Pizza Rock is the kind of place you can take friends who say they don't really like pizza. The reason for this is simple: this restaurant sets out to redefine how much exotic flavor you can get from a simple slice.
For example, there are some more traditional pizza varieties available, including Margherita Napoletana. But you can also get a Cal Italia pie that combines prosciutto and gorgonzola with fig preserves for a sublime blend of savory and sweet flavor.
Each pie is heated to its own temperature, giving the crust the taste and texture you just can't get back home.
Twist by Pierre Gagnaire
You may have noticed that the best Las Vegas restaurants help you get a taste of different regions from around the world. And if you'd like to experience multiple regions in a single visit, you need to take the time to visit Twist by Pierre Gagnaire.
For instance, when you order the Dover Sole, all you have to do is close your eyes to see and feel the sweeping coasts of Brittany. Many dishes hail from different regions, so you and the rest of your group have plenty of culinary adventures to choose from.
When you want to eat "around the world" without leaving your table, it's time to visit Twist!
VegeNation
By now, you may have noticed that many Las Vegas restaurants focus on meat dishes such as steak. If you're a vegetarian or simply someone who wants a bit more flavor variety, it can be difficult to find a stellar restaurant. Unless, of course, you decide to dine at VegeNation!
As the name implies, this restaurant is all about plant-based foods that are sure to impress veteran vegetarians. And non-vegetarians will be blown away by how good this restaurant makes dishes such as pizza, tacos, curry bowls, and so much more.
Party a little too much the night before? Hit VegeNation up for brunch and get your bearings and start the new day off right. 
Experience More Than the Best Restaurants in Las Vegas
Now you know what the best restaurants in Las Vegas are. But do you know where you can blend food and drink with rides, immersive experiences, and special events?
Here at AREA15, we know how to deliver an experience that is "out of this world," combining many of the best distractions Vegas has to offer. To discover how we can create a perfect Vegas visit, just contact us today!