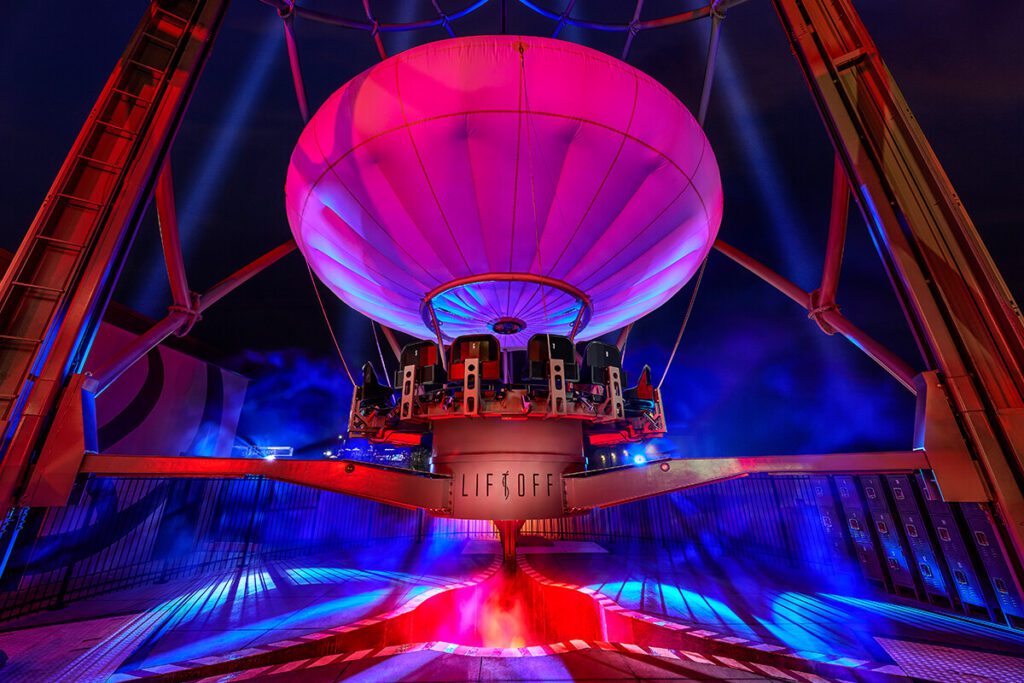 Imbibe and ride. Touch the sky aboard a panoramic ride and aerial experience inspired by aeronauts and aviators of past, present, and future. If you dare brave LIFTOFF's guardian, Gilly, you'll break the barriers between land and sky!
A proper toast with specialty libations and refreshments awaits you at the LIFTOFF Bar before ascending up to the desert airspace. Then, you'll step into the helix for an open-air balloon ride taking you up 130-feet high. At its apex, you'll behold an extraordinary, 360-degree view of the Las Vegas Strip and vistas far and wide.
Take flight, day or night! At night, LIFTOFF energizes with a light spectacle rivaling the twinkling lights on the ground and beyond.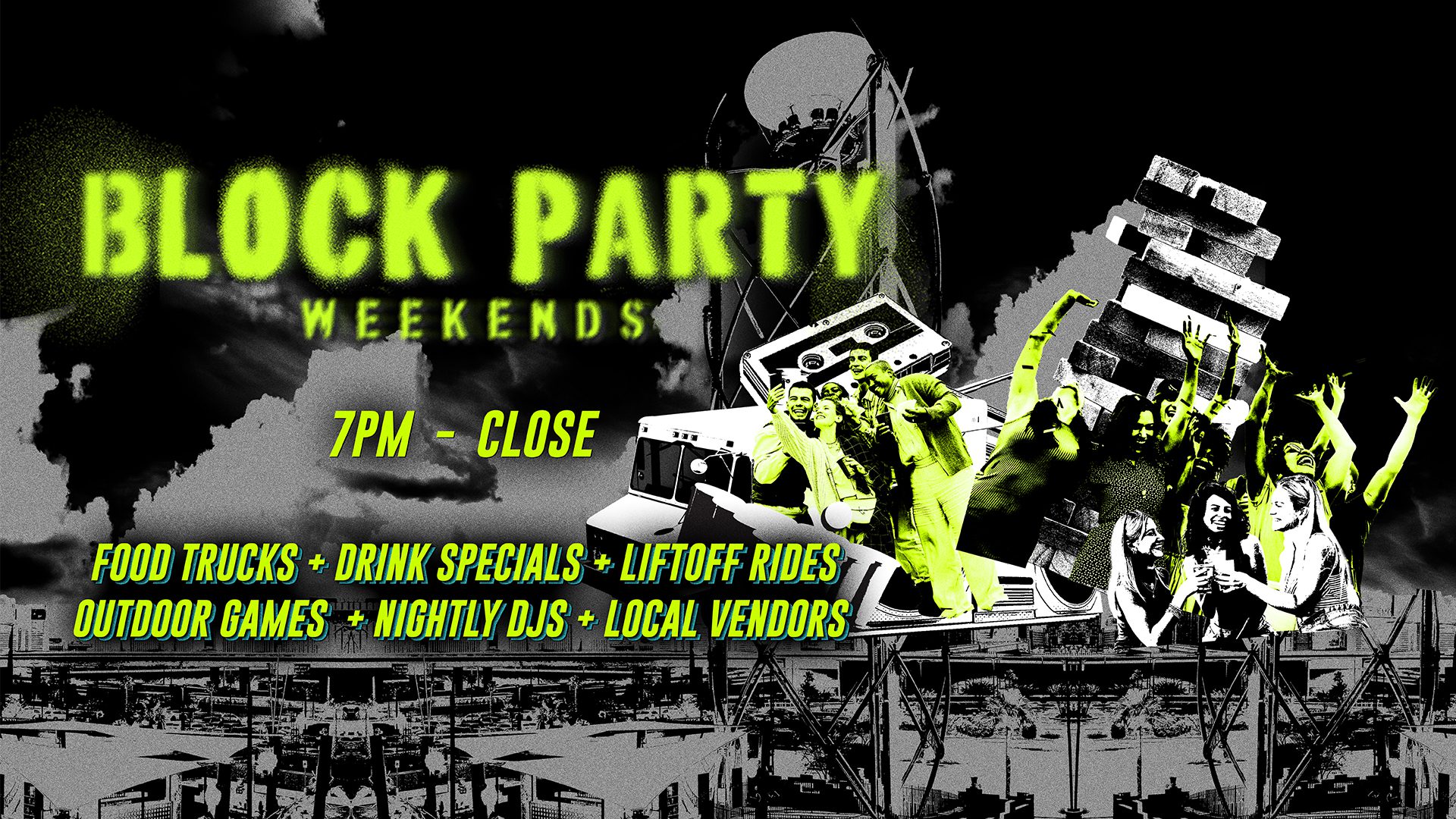 We're bringing back Block Party!
Join the outdoorsy action at Liftoff Bar & Ride each Friday + Saturday, 7 pm to Midnight. Enjoy the city's top food trucks, nightly drink specials, shop local vendors, and play classic outdoor games.
Dance to the beats of our resident DJs and live music cover artists, sing along to your favorite songs, and capture Instagram-worthy moments.
We are bringing the community together one weekend at a time!
Must be 21+ with valid ID to consume alcohol. Management reserves all rights. All prices are subject to applicable 8.375% sales tax and 5% venue fee. Gratuity is not included.
We have the ability to host any type of event, no matter the shape or size. Just tell us what you're looking for and we'll create an unimaginable experience for your guests.