9 of the Best Art Galleries in Las Vegas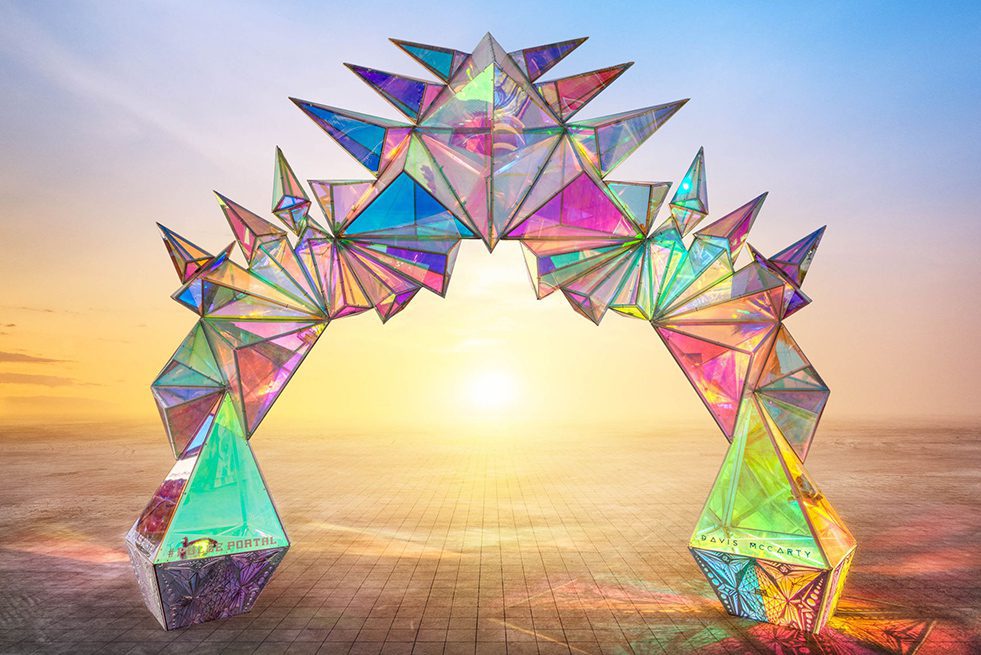 In most years, Las Vegas sees 
more than 40 million tourists
 pass through the city. Of course, many of these people come to the city for shows and casinos. Others may arrive for conferences or conventions.
There's a lot more to see in Las Vegas, though. Some people gloss over the city's history, and many skip right over the best art galleries. If you're looking for an enriching way to spend an afternoon though, check out one of these nine galleries.
1. Bellagio Gallery of Fine Art Is a Must
If you're visiting Las Vegas, then stopping by the Bellagio Gallery of Fine Art should be at the top of your list. This gallery is renowned and frequently makes "best-of lists." The gallery hosts frequent exhibits, so it's a new experience almost every time you visit. The small and intimate space makes it a great escape from the busy casino floors and lights of the rest of the city. The Bellagio regularly hosts the works of a world-renowned luminary like Picasso, Andy Warhol, and more. Best of all, its location right on the Strip makes it easy to get to.
2. Don't Miss the Metropolitan Gallery
If you're looking for something away from the glitz of the Strip, then you might want to look for the Metropolitan Gallery. This quiet gallery is tucked away on Fremont Street, which makes it easier to miss.With a mix of art mediums to check out, though, you should make an effort to stop by. Watercolors, sculptures, and even electronic art live at this gallery.
3. Check Out Outdoor Murals Downtown
Art experiences in Las Vegas aren't exclusively indoors. In fact, there are a few outdoor art displays and many pieces. One of the best art "galleries" in Las Vegas actually appear on the buildings downtown. The city has been transformed by a wide variety of street artists, each of whom has left a gorgeous mural to admire. Each mural is different, and you can find them throughout the downtown core. It's an excellent way to see more art and more of Las Vegas as well.
4. Diverse Art Is the Focus at Marjorie Barrick Museum of Art
The Marjorie Barrick Museum is just minutes away from the Strip at the University of Nevada. Since its inception in 1967, the museum has provided a free public gallery for the community. The selection of exhibitions reflects the university's core values of representation and diversity. Be sure to check the schedule beforehand, as you can sometimes catch guest lectures from visiting artists as well.
5. Visit the Centaur Art Gallery
If you like a side of history to go with your art, then check out the Centaur Art Gallery. Its claim to fame is being the oldest art gallery in the city.
Its holdings include an extensive collection of 19th- and 20th-century art. If you're looking for the heavy-hitters of the art history world, then the Centaur Gallery is your choice. Their masters' collection has pieces from Picasso, Renoir, Dali, and more. The gallery also plays host to the works of many contemporary artists as well. If you happen to be in the market for a new piece, this could be the right place to pick it up.
6. Discover Local Artists at Emergency Arts
Another Fremont Street establishment, Emergency Arts is located in the city's original medical complex. Today, it plays host to a local creative collective. Artists gather here to share their ideas and inspire each other. Collective members can rent studios to hold shows, do work, or collaborate with others. Visitors who drop by may get a glimpse at the artistic process as it unfolds within this space. It's well worth the visit!
7. The Arts Factory Hosts 20 of the Best Art Galleries
If you're looking for activities in downtown Las Vegas, then you can't miss the Arts Factory. It's located on Charles Boulevard, on the way to the Arts District itself. It's hard to miss, with a bright striped mural that reads "Love Las Vegas." It houses 20 galleries, featuring a wide variety of local artists. If you happen to stop by on First Friday, you're in even more luck, as entry is free.
8. Stop by the Martin Lawrence Gallery
If you're at Ceasars Palace, then you'll want to take a look at this fine art gallery. Tucked away in the Forum Shops, it might be easy to miss, but it will leave a lasting impression. In fact, the Martin Lawrence Gallery is considered one of the premier fine art galleries in America. You'll find everything from world-renowned classics to emerging local artists. If you only have time for one Las Vegas art gallery, then get the grand tour with this one.
9. Check Out Art for the 21st Century at Art Island
Art Island, located in AREA15, is probably the city's newest and hottest spot for art. It's an outdoor gallery that features large-scale, festival-inspired art. A wide selection of local and international avant-garde artists have chosen to host their art in this exciting new space. Art Island isn't the only place for art inside AREA15. Ever-changing exhibitions are part of the Spine, which connects different spaces in the venue. Many art pieces will be for sale, so if you're in the market for something new and exciting, make this your first stop.
Even if you don't plan to take the art home, you'll still feel inspired by the installations here.
Discover Art in a Whole New Way
These are just some of the best art galleries Las Vegas has to offer. There are plenty more galleries, each with its own unique draw.
If one of these doesn't pique your interest, then don't worry. There are plenty of other options out there. Las Vegas has truly reinvented itself as a city of art.
If you want to check out the newest art space in town, then you'll want to pre-register for your visit to AREA15 now. An exciting new kind of art experience awaits.