7 Fun Things to Do in Las Vegas This Winter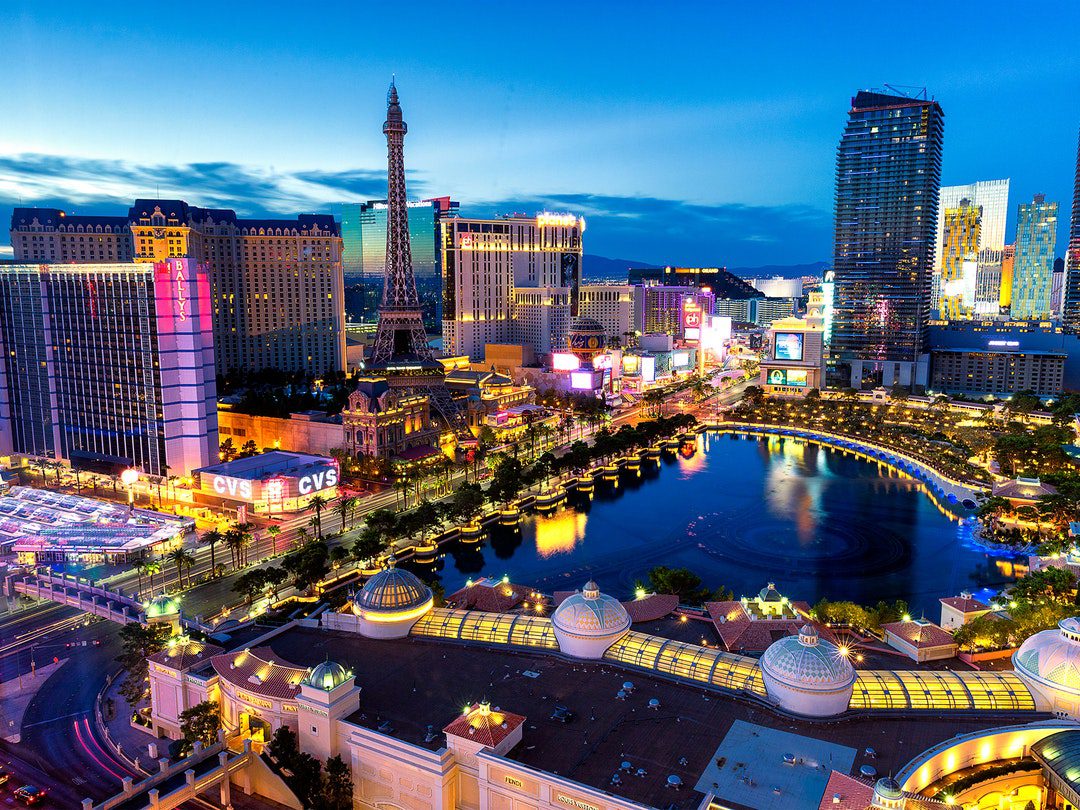 Did you know that the average winter temperature in Las Vegas ranges from 61 to 67 degrees? The nights can still get pretty cold, but overall if you're looking to avoid the summer heat in Las Vegas but escape the harsh northern winters, the winter is great to visit. 
Are you planning to visit Vegas in the winter? There are a ton of things to do in Las Vegas, so keep reading and start your trip planning with us as we explore fun things to do in the winter. 
LINQ Promenade
If you love shopping or simply want to visit some unique shops, the LINQ Promenade is a great place to go. You'll find everything there, from unique drinks to stores for gamers. 
However, if your vegas trip is during the most wonderful time of year, it's an even better time to visit the LINQ Promenade. Around the holidays, you'll find out that the festivities get amped up. You'll find larger-than-life holiday decorations, carolers, holiday magic shows, and more. 
Take a Day Trip to the Grand Canyon
The Grand Canyon can get pretty chilly during the winter, so if you plan to go exploring, make sure you pack appropriate clothes. However, if you want to see this spectacular site dusted with snow, the winter is a great time to visit. 
It's an easy day trip from Las Vegas, and the crowds are smaller. This means that you don't have to battle for a spot on a bus or deal with all the extra people. However, it's important to remember that some areas will close if the snowfall becomes too heavy.
Be sure to check the weather and any road closures before you head out the door. 
High Roller Observation Wheel
Vegas is a site to behold any time of year. The lights and buildings make for a spectacular view. During the holidays, it gets amped up even more. 
The High Roller Observation Wheel gives you a 365 view of downtown Las Vegas and beyond. It even lets you get a great view of the LINQ Promenade and the holiday lights there. 
The hours are limited, and you must have a pass, so make sure you get it early. The ride lasts for around 30 minutes. 
Ice Skating at the Cosmopolitan
Hit the ice at Cosmopolitan for a traditional winter activity. This ice rink takes things to another level. 
The rink is 4,200 sq feet, and during select times, they create light snow showers every 30 minutes. You can ice skate while surrounded by the lights of Vegas. 
When you need a break, visit the fireplace to roast smores and enjoy a hot or cold beverage. 
Visit Lee Canyon
Are you looking for more traditional outdoor winter adventures? Vegas isn't just about the lights, shows, and gambling, even though those are some pretty great activities. 
If you love outdoor adventures, you must visit Lee Canyon. This area is open all year long and great for hiking in the summer. 
However, during the winter, you can enjoy time skiing and snowboarding. When you're done playing outdoors, there are tons of great places to eat, like the Bighorn Grill. 
Go Axe Throwing
Outdoor experiences are great, but sometimes you want to stay indoors, warm, and active. If you're looking to feel a bit like Paul Bunyan and show off your skills, take the time to go axe-throwing. 
Axe throwing will work muscles you never knew you had, and it's a fun time for all. This is a great event for groups, and if you go on the right night, you can save money. 
You'll get taught proper throwing techniques by an expert who will also help enhance your experience with fun games. Make sure to wear closed-toe shoes, and while you can drink at this event, don't drink too much. 
Visit an Immersive Digital Art Exhibit
Museums are great, but some venues are now taking art to new levels. An immersive digital art exhibit allows you to experience art in new ways. 
This is also a family-friendly activity that's great for every age. You get to learn about the artist and go beyond just looking at art. Instead, you experience art. 
The exhibit occurs in a 360-degree projection room and is set to anthemic music that only enhances the experience more. 
Bellagio Conservatory
Do you want an outdoor experience that's inside? Bellagio Conservatory is a great place to visit all year long; however, like LINQ Promenade, it's even more special during the holidays. 
Ornaments, lights, and Christmas displays intermingle with the flowers and help enhance the Christmas spirit. If you're looking to check out this holiday display, it generally starts in early December.
While there, you also need to visit the Fountains of Bellagio. During December and January, the fountains dance to various Christmas songs, and the show is free. 
Ethel M's Chocolate Factory
Sweeten up your life by scheduling a tour of this chocolate factory. This factory produces gourmet chocolate and is owned by Mars Inc. 
In addition, there's a three-acre cactus garden attached. During the holidays, it gets decorated with over three million Christmas Lights. 
Visit AREA15
With indoor and outdoor activities, Area15 is great for groups, families, and couples. There are a ton of different experiences you can enjoy here, including axe throwing, immersive digital art experiences, golf, go-karts, games, and even more. 
Visiting AREA15 is a one-of-a-kind experience that you'll never forget. 
Fun Things to Do in Las Vegas in Winter
If you're looking for things to do in Las Vegas in the winter, you won't be limited. There are many experiences and sights to see, and each one will be unforgettable. 
Are you ready for an experience like no other? Start planning your experience today with Area15.