The Most Epic Las Vegas Events That You Need to Attend in 2021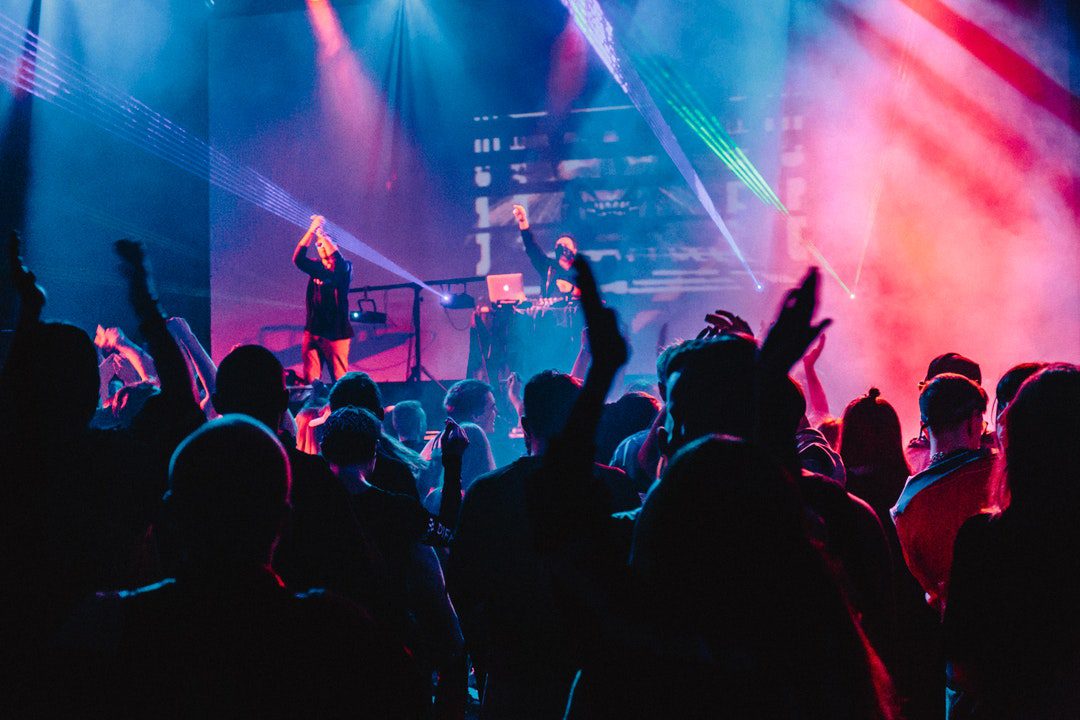 Did you know that Las Vegas is already starting to see 
a tourism surge
 once again?
Now that COVID restrictions are easing and more people are getting vaccinated, you might be plotting your next Las Vegas vacation.
Are you planning a big trip to Las Vegas this year and want to be sure that you don't miss any of the best events? After all, this is a city known for live shows, and you don't want to go home without witnessing some of the action.
Get ready to learn about some of the most inspiring live Las Vegas events that you can finally attend this year below.
Van Gogh: The Immersive Experience
Many of us think about what it would be like to feel the world through the eyes of a famous artist. With this immersive experience, you get to encounter it! If you're a van Gogh fan, then you simply cannot skip this event.
Vincent van Gogh is one of the most famous artists in history. At this event, you can take a look at the story of his life and his artwork.
You'll walk into a sound and light show that is unlike anything you've ever seen before. Using VR, visual effects, and more, this event allows you to walk through van Gogh's work and learn about how these famous pieces came to be.
Running through July 5th, you get to be immersed in a world that is entirely bizarre and unusual. What else could make your trip to Las Vegas so memorable?
A Series Concerts
Come visit us for our A Series outdoor summer concert series occurring between June 19th and July 24th.
In the A-Lot, we have six outstanding acts for different nights of enjoyment.
First up is 4B with the Disco Fries on June 19th. 4B is a 25-year old DJ and producer named Bobby McKeon, while Disco Fries is a duo of Nick Ditri and Danny Boselovic.
On June 26th, we have Morgan Page. Morgan is a Grammy-nominated DJ and producer with hits like "The Longest Road". These songs will be groovy and make you want to dance the night away.
We also have A-Trak, who is our artist for July 17th. He is a master DJ that you don't want to miss.
These aren't the only artists we are featuring either! Check out our website for more details on this unique event.
Fetish and Fantasy Halloween Ball
This is the 25th anniversary of this event, so you know it is going to be a blast for everyone in attendance. Put on at the Area15 location in Las Vegas, this event takes place on Halloween and is the best location to celebrate this spooky holiday this year.
Popular sources like MAXIM and The Travel Channel have called this event a "can't miss party" in the past.
With everyone around you in costumes ranging from spooky to sexy (or something in between), you'll feel right at home in whatever outfit you want to dress in for this day of fantasy. Prepare to take some of the coolest Halloween pictures you've ever taken around this exciting and tantalizing event space.
With new COVID restrictions in place, only 2,600 individuals will be able to attend this year, so be sure to get your tickets before they sell out!
Soul in the Machine
Are you someone that feels music in their bones?
Another impressive event that is for all of you music-lovers out there is the Soul in the Machine live performance. Inside the PORTAL, this is a compelling production that combines some of the most classic music styles, including rock, jazz, and soil, with more modern electronica.
If you're interested already, something even more exciting is that all of this is done on hand-crafted instruments that were produced by a local Las Vegas artist. You'll be able to feel the music just as well as you can see and hear it live on stage.
You can check out our website today to get some more information on the specifics so that you can arrange to attend.
Planning for 2021 Las Vegas Events
Before you attend any events this year, it is important to be prepared. COVID-19 is slowly but surely easing up on our country, and Las Vegas is ready to welcome guests back with open arms.
While it is exciting to be able to travel again and get out of your comfort zone with all of these new experiences, it is important to do so safely.
Be sure to follow all COVID regulations and guidelines set up by the city of Las Vegas, but also by any locations you attend. There may be specific guidelines in place set by owners of various establishments that you'll want to pay attention to.
Continue to check the coronavirus updates page on the Las Vegas website to get the latest and greatest information you need to have a great time.
Are You Ready for the Top Las Vegas Events in 2021?
Now that you have a better idea of Las Vegas events that are happening this year, it's time to start prepping your trip. Be sure to get tickets as soon as you can so you don't miss any of the action!
Don't think this will satisfy your craving for adventure? Luckily, we have plenty of other things for you to do while you're in town!
Click here to check out our other experiences, shopping options, and food and drink venues today.