The Best Events in Las Vegas in 2023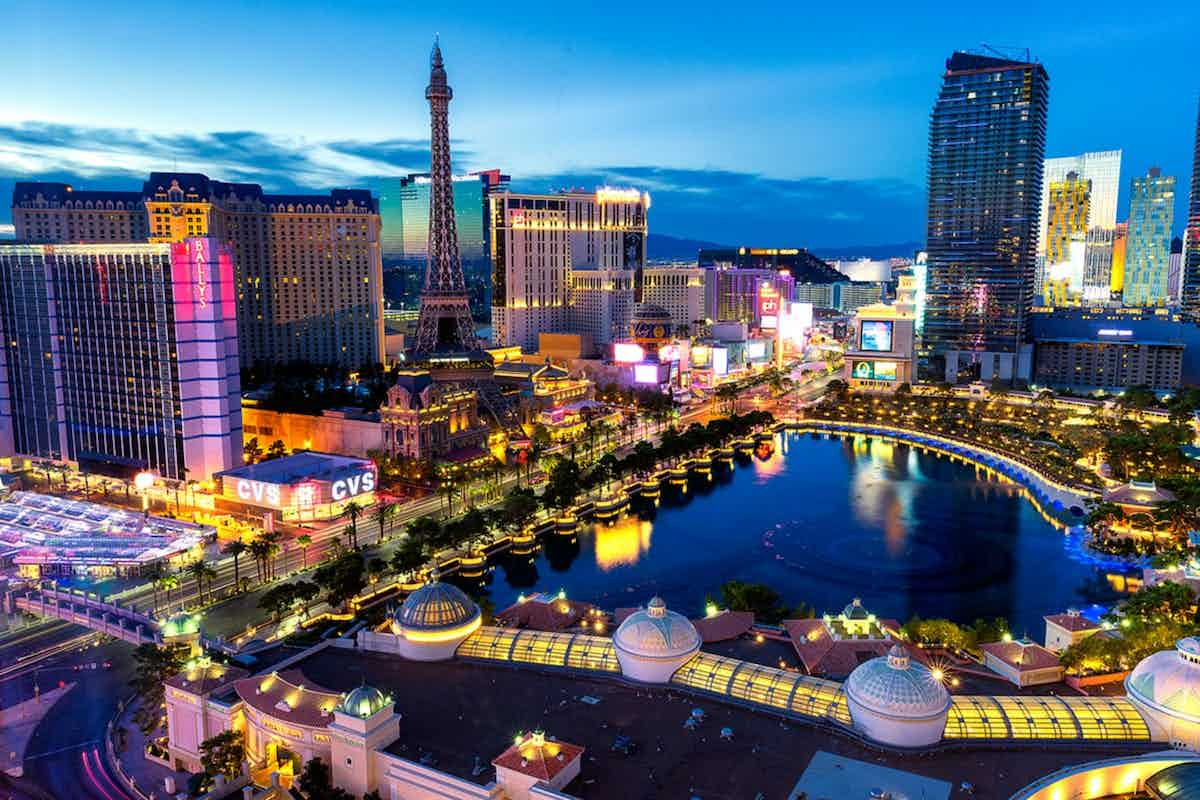 Did you know that Las Vegas is home to 659,348 people as of 2023? Whether you live in this city or are taking a visit, you might be wondering what the best events are. There are many events in Las Vegas, but which are the most exciting?
This travel guide will tell you everything you need to know about the best upcoming shows. Keep reading and learn more about the Las Vegas events you shouldn't miss.
Fourth of July in Las Vegas
July 4th is always a big event, but it is an especially big occasion in Las Vegas. This city is already known for its spectacular lights, but you haven't seen anything until you've seen the light shows that the city puts on for July 4th. Las Vegas does a great job of collecting the most extravagant fireworks for the occasion. 
If you've ever seen a Fourth of July celebration anywhere else, you will see that they won't compare to the amazing shows in Las Vegas. The city prides itself in providing impressive fireworks displays year after year. The city somehow outdoes itself every year with bigger, brighter, and more colorful fireworks. 
The city will also be filled with delicious grilled food. Grilling is an old July 4th tradition. The air will be filled with savory smells of grilled meat, seafood, chicken, and more. 
This delicious food will keep you fueled up to enjoy the entire day.
The Details
This is also a great time to spend at the pool. July is one of the most popular months for swimming in Las Vegas. 
It only makes sense that a lot of people will be enjoying the cool water on the Fourth of July. It's also a great time to lounge out in the sun and get a beautiful tan. Once the sun sets, you'll get excited to witness the city's fantastic fireworks. 
You'll likely see a lot of people having fun with their own fireworks and sparklers as well. There's nothing better than watching fireworks with great grilled food and maybe a craft beer in your stomach. This is a great event to bring your friends or family to see. 
Anyone who sees the fireworks in Las Vegas won't forget it anytime soon. The fireworks also last a long time, so you won't have to worry about it being over before you start getting invested. 
Maroon 5 Fan Pop-up Experience: M5LV Portal to the Pyramids
If you're a fan of Maroon 5, you can't miss this event. This is a chance to see the band play live. There's nothing better than listening to live music. 
The instrumentals and vocals will sound so much clearer in person compared to listening on your phone or computer. The Portal to the Pyramids event is a unique event held by AREA15. AREA15 has an amazing 3D projection room that changes the appearance of the interior. 
As the band plays its greatest hits, the background will shift according to what the projector has in store. The Great Pyramid of Giza is only one of many fantastic projections that you can get immersed in when you have this experience. 
The room will transport you to many other great wonders of the world. The incredible graphics will make you feel like you're being transported to another part of the world or a different world entirely. The experience will be amplified once you start listening to the great music that Maroon 5 has in store. 
What You Should Expect
This event is long-lasting and is available from March 24 to April 8. This should give you plenty of time to decide if this is the event that you want to see. But don't wait too long, or the tickets might sell out. 
You can also check out the S.I.N Shop that will be available at the event. This shop will sell all sorts of exclusive merch that is unique to Maroon 5. It is the perfect place to go if you want to get merch that no one else has. 
It is also a great way to support the band. There are vintage merch pieces as well, some of which are back from 2002. You can buy vinyl albums and many other pieces of memorabilia too. 
This is an experience you'll never forget as a Maroon 5 fan.
Haliene Heavenly Tour: Phase II in the Portal
This event is held in the same 3D-mapped room from AREA15. It is another musical experience from the singer Haliene. It is held on March 31 and is sure to be a fantastic event. 
You'll get to listen to the singer's 12-track debut album while being entranced by fascinating visuals. You can enter as early as 9:30 PM. You need to prove that you are 18 years of age or older to attend the event. 
If you want to drink alcohol while at the event, make sure you have your driver's license to show that you're 21 or older. Once the music starts up, you'll enjoy all sorts of dubstep and trace music that will shake you down to your bones. 
Haliene's voice alone is famous for being light, heavenly, and powerful at the same time. This is an event you won't want to miss if you love trance and dubstep. 
All About the Best Events in Las Vegas
If you're looking to attend some of the best events in Las Vegas, look no further than the options on this list. If you're going to be in the city near the Fourth of July, you can't miss out on the fireworks. If you're looking for a more musical experience, check out what AREA15 has to offer. 
Do you want to book an event right away? Check out the events we have available.