2024 New Year's Eve Masquerave
w/ Boris Brejcha + Special Guests
Step into the mystical world of our New Year's Eve MasqueRave, where enchantment and intrigue reign on the night of December 31, 2023.
Embrace the magic as you embark on a journey through the captivating ballrooms of AREA15. With six hours of heart-pounding music spread across two stages, you'll dance the night away alongside a crew of masked revelers and shadowy figures.
Prepare to be transported to the deepest, most mysterious depths of the imagination. Explore hauntingly beautiful art installations, capture unforgettable memories at photo op stations, and indulge in libations fit for a night of enchantment.
Join us for a New Year's Eve celebration like no other, where masks conceal secrets and adventure awaits. See you on the night of mystery and wonder! 🎭🌌🥂
The high-tech minimal sounds of 2024 New Year's Eve MasqueRave will close the year on a bang with performances by:
Boris Brejcha
Ann Clue
Moritz Hofbauer
Event Details & Restrictions
Doors open at 9:00 p.m.
Must be 18+ with valid ID to enter.
Must be 21+ to consume alcohol.
LOCATION | A-Lot + The Wall inside AREA15.
NOTICE | Tickets purchased via third-party or resale outside AREA15 channels may not be valid and may be refused entry.
Boris Brejcha was born in Ludwigshafen (Germany) in 1981 and already had to experience some strokes of fate in his childhood. At the age of six, he was seriously injured in the Ramstein air disaster and spent months in hospital. Today, he still bears extensive scars from the severe burns. Because of teasing from classmates, Boris withdrew and discovered his interest in music. After a classmate of his brought a "Thunderdome" CD in middle school, he was hooked. He was dying to know how to make this new kind of electronic music. So at the age of twelve, he started producing electronic music himself as a hobby.
He made his first releases in 2006, the same year he had the first performance of his entire career. At the Universo Paralello Festival in Brazil. Since then, his mask is also indispensable. Inspired by the Brazilian Carnival, Boris chose the Joker mask as his trademark. In the international foreign countries his music found fast approval. Numerous gigs, for example South America and Russia, followed.
Since then, Boris has made a full-time living from music and has continued to develop as an artist. With the specially created genre "High-Tech-Minimal" Boris gave his extraordinary music a name. He went on to release on Autist Records and later on Harthouse. Through the music magazine "Raveline" he was named "exceptional talent 2007".
Save the Date:
December 31, 2023
Discover an enchanting night in the captivating ballrooms of AREA15, where six hours of electrifying music across two stages will keep you dancing. Join enigmatic characters as you through boundless realms of the imagination.
Tickets to NEW YEAR'S EVE 2024: MASQUERAVE include:
Entry to NEW YEAR'S EVE 2024: MASQUERAVE
DJ performances in the A-Lot and The Wall
Seductive + captivating performers
Interactive art + photo ops
Calling all aficionados of the seductive, enthusiasts of mystery, costumed revelers, and everyone in between. From adventurous phantoms to playful monarchs, this masquerade party is tailor-made for large gatherings or intimate pairings. Let's delve into the intriguing mysteries of MasqueRave.
Prepare to immerse yourself in a party, dance, or another merry gathering of individuals bedecked in masks and various disguises, often sporting elegant, historical, or fantastical costumes.
Let your inner enigma, splendor, charm, or fantasy come to life at this grand event.
Dress-up is highly encouraged, and if you can coordinate with a group ensemble, you'll elevate the festive atmosphere even further.
The 2024 NYE MASQUERAVE Experience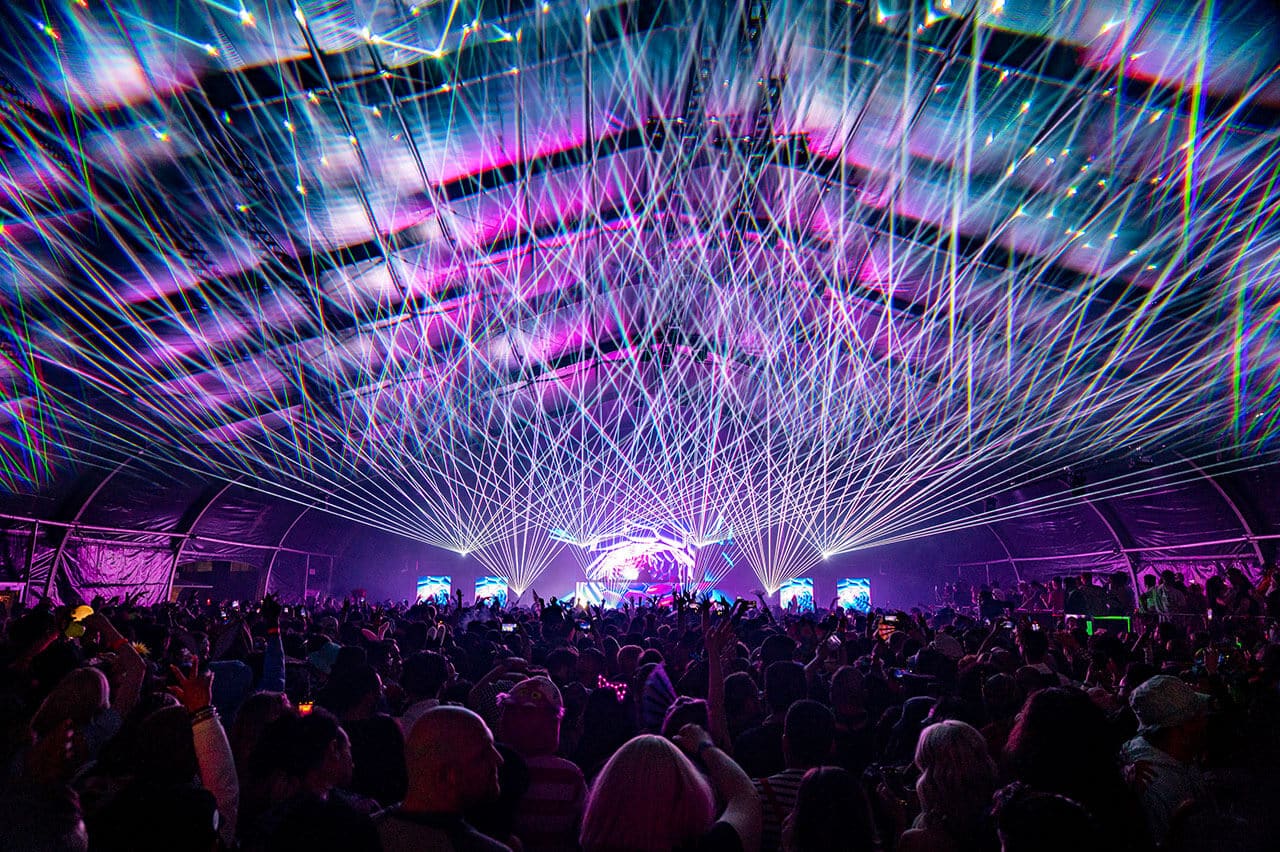 MasqueRave beckons all those seeking a unique New Year's celebration set to high-tech minimal beats. Moving seamlessly from one stage to the next, ignite your feet to dance throughout the night.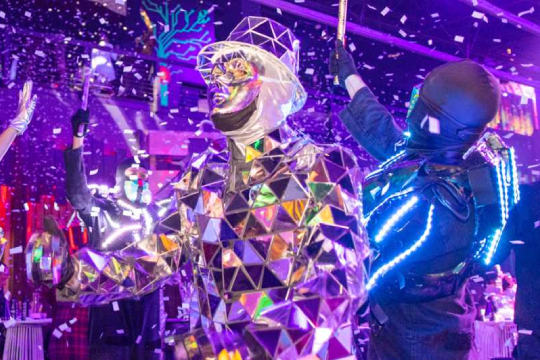 The New Year's Eve 2024: MasqueRave is a captivating extravaganza adorned with opulent and avant-garde masks concealing a world of mystery, breathtaking lights and sounds, mesmerizing performers, intriguing art installations, photo opportunities, and a plethora of other enchanting surprises.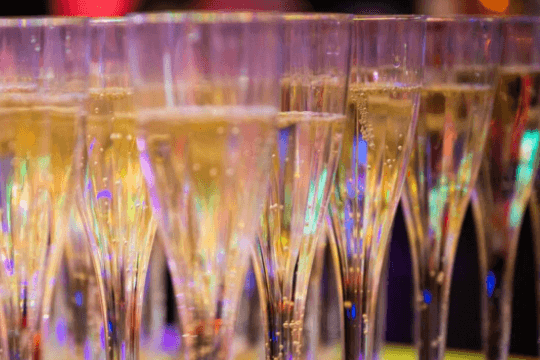 Prepare to raise your glass and delight in hand-crafted cocktails, specialty beverages, delectable sweets, and a wealth of other indulgences.