LSDREAM's gearing up to return to Sin City for his 2023 tour on Thursday, October 26. Don't miss the Radical Audio Visual Experience Tour with performances from LSDREAM, Zingara, Elephant Heart, and Black Carl! in the A-Lot. Head inside the projection-mapped Portal for performances from Maddy O'Neal, Kyral X Banko, and Sharlitz Web.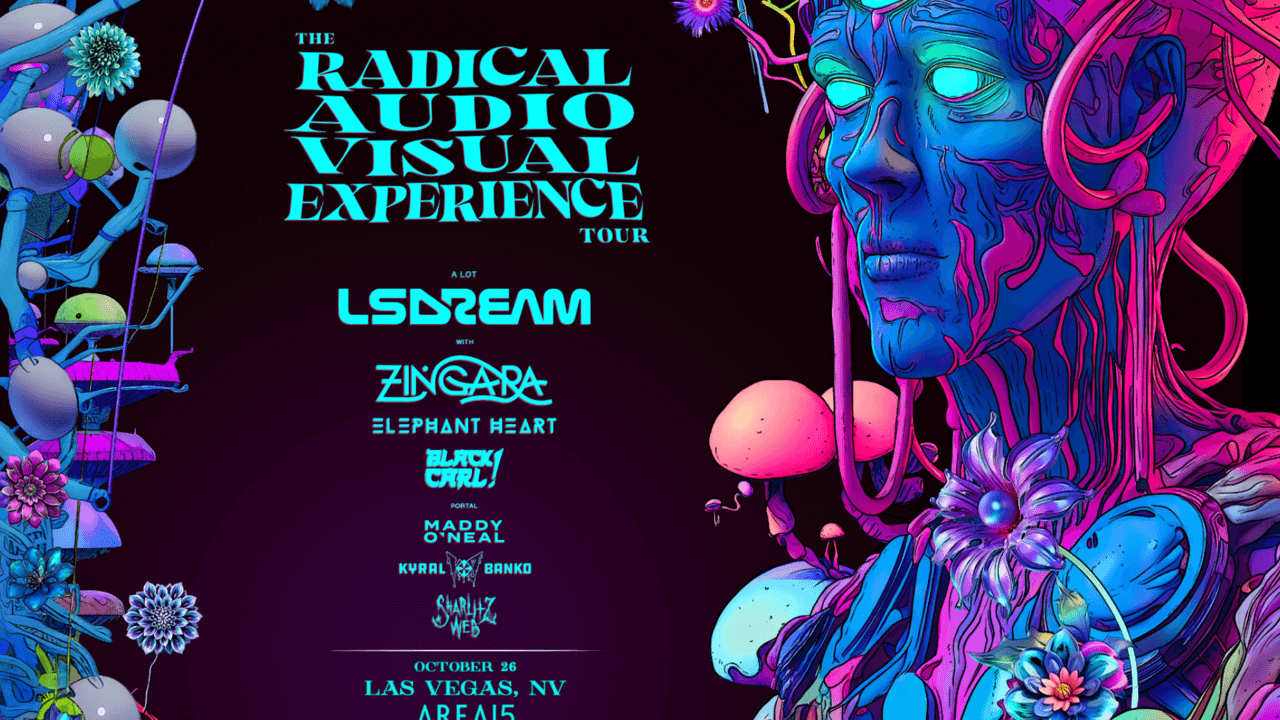 Event Details & Restrictions
 Doors open at 7:30 p.m.
 Must be 18+ with valid ID to enter.
 Must be 21+ to consume alcohol.
 LOCATION | A-Lot and The Portal
 NOTICE | Tickets purchased via third-party or resale outside AREA15 channels may not be valid and may be refused entry.
A SPIRITUAL BEING HAVING A HUMAN EXPERIENCE