7 Must-See Family-Friendly Vegas Events and Experiences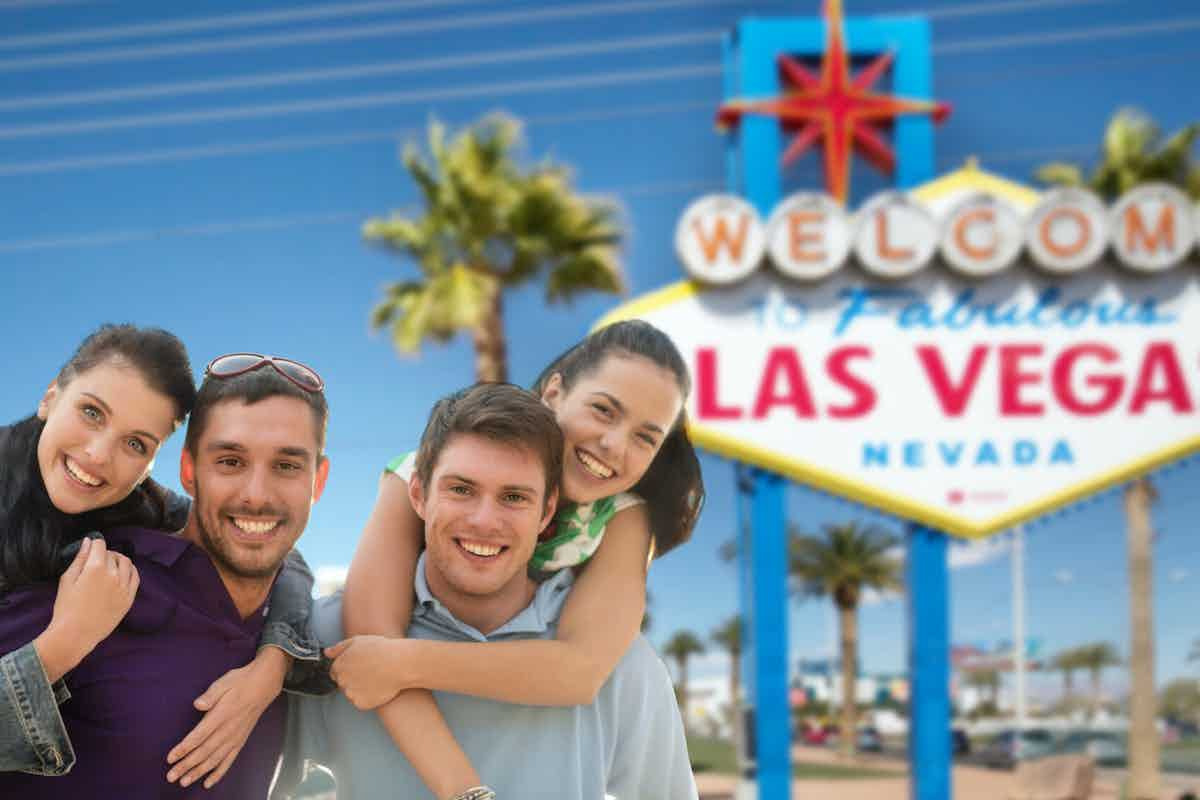 With Las Vegas tourism reaching almost 40 million visitors in 2022, this iconic city is only becoming more popular each year. It's no secret that Vegas has so much to offer, from casinos and shows to a busy nightlife.
But the great thing about Vegas is it's not just casinos and lights. There are many family-friendly Vegas events that people of all ages can enjoy. To ensure you don't miss out on the best experiences, you'll need to learn about the most popular family events in Vegas.
In this guide, you'll learn about the top seven family-friendly Vegas experiences you just can't miss!
Shark Reef Aquarium
If you have kids that enjoy marine life, you don't want to miss out on the Shark Reef Aquarium at the Mandela Bay Resort.
You'll see well over 2,000 animals, including sea turtles, giant stingrays, sharks, and more. There are different packages and add-ons you'll enjoy. First, the Stingray Feed Package allows you to feed and touch the stingrays. You'll also get a private VIP tour before the aquarium opens for the day.
Don't overlook the Shark Feed Package that allows you to feed the sharks and learn more about how they eat.
The aquarium is open Monday through Sunday from 10 am to 8 pm, and you can buy tickets online.
Ethel M Chocolate Factory
Going to Vegas with kids wouldn't be complete without chocolate. Located east of the Vegas Strip, this chocolate factory offers a unique experience the entire family will enjoy.
First, you'll get a free self-guided tour that allows you to watch the chocolate-making process. You can even peek inside the kitchen to see employees make delicious treats like caramel and pecan brittle. You can also sign up for tasting experiences like a chocolate-tasting class. For adults, there are different chocolate and wine-tasting classes available.
Be sure to visit the Cactus Garden Cafe for a sweet treat after your tour. Before you leave, you'll need to check out the Botanical Cactus Garden, which has over 300 species of plants.
Ethel M Chocolate Factory is open Sunday through Thursday from 10 am to 9 pm and Fridays and Saturdays until 10 pm.
Smith Center
If you're looking for some art in Vegas, you should put the Smith Center on your list. The Smith Center is one of Southern Nevada's leading performing arts centers and among the top theaters worldwide.
You'll find a wide range of shows to suit all styles and tastes, like jazz and pop. The best part is that your kids won't be bored either. There are many comedies and family-friendly shows to choose from, like the Nevada Ballet Theater and various dance companies.
Shows like Beetlejuice are best for kids over 13, but there are also shows like Peter Pan for the younger crowd. It's best to go online and book tickets in advance.
Vegas Indoor Skydiving
If your family craves a little adventure, then Vegas Indoor Skydiving is an experience you can't miss. You'll enter into a vertical wind tunnel that gives the sensation of skydiving without an airplane or parachute.
Learn to Fly is the most popular package you can purchase and includes training, flight gear, and fly time. This ensures you learn the basics first before flying on your own.
The minimum weight for kids to be able to fly is 40 lbs, and they'll need to have a parent fill out a waiver. There are also height and weight restrictions for adults and also health considerations. For example, if you've had previous back or neck injuries, you're advised not to try skydiving.
Vegas Indoor Skydiving is open Monday through Sunday from 9:45 am to 730 pm.
Hershey's Chocolate World
Hershey's Chocolate World in Vegas is a delicious way to spend one of your vacation days. It's a chocolate paradise in the New York-New York Hotel & Casino on Las Vegas Boulevard.
It's 13,000 square feet of Hershey's treats and gifts with iconic features you've probably never seen before. First, there is an 800lb Statue of Liberty chocolate sculpture that makes for some great photo ops.
You can customize your own chocolate bars and star in your own Reese's Peanut Butter Cup television ad. Also, the Jolly Rancher flavor wall is sure to make you smile.
You'll need to stop by Hershey's Bake Shoppe before you go.
Hershey's Chocolate World is open Sunday through Thursday from 9 am to 12 am and 1 am on Fridays and Saturdays.
Springs Preserve
Both kids and adults will love the adventure that awaits at the Springs Preserve. It's only a few miles off the Vegas Strip, yet it takes you to another world.
It features 180 acres of walking trails and over 250 species of native wildlife. You'll see live animal exhibits, a wetland bird habitat, and a desert tortoise habitat.
You'll also need to check out the botanical gardens while you're there. They have a Mojave Collection, which includes the Mojave Desert Cactus and other succulent plants.
After visiting the Mojave Collection, you can check out the rose, herb, and palm gardens. You'll get an excellent education about native plants and other species.
Buying tickets online in advance is best, and the preserve is open Thursday through Monday from 9 am to 4 pm.
AREA15 Immersive Experiences
Last but not least, you'll need to spend some time at AREA15 for an immersive experience of art, music, and entertainment.
For VR in Vegas, AREA15 is top-notch. Virtualis VR uses the latest technology and is an experience that will stick with you. You'll be taken to new dimensions and feel amazing 4D effects like heat, scent, and wind. There is something for people of all ages, like games that put you against another player.
You definitely don't want to miss out on Illuminarium, either. You can go on a journey through space or have a safari experience. There are also events in the evening for adults 21 and over if you're up for an adult-only night during your trip.
Meow Wolf's Omega Mart is an interactive art experience that takes you through portals to discover surreal worlds. It's a family-friendly experience that will inspire kids of all ages.
Overall, there are many different experiences you'll need to plan for during your trip. AREA15 is open Monday to Friday from 12 pm to 9 pm and from 10 am until midnight on Saturdays and Sundays.
Night mode for adults 21 and over begins at 9 pm every night.
Enjoy These Family-Friendly Vegas Events During Your Trip
These family-friendly Vegas events will take your family vacation to the next level.
Now that you have your trip itinerary, you can begin buying tickets so you don't miss out on experiences like AREA15.
AREA15 offers impressive immersive experiences that will delight your entire family. With popular events like Five-Iron Golf and immersive art, you'll want to book your tickets well in advance. Don't forget to check out Wink World and LIFTOFF too.
Make sure to visit us online today to see passes and ticket prices and start planning your visit!