MOVEMENT. MEDITATION. MUSIC.
Dive deeper into your mind, body and spiritual health.
The Sacred Lounge is an immersive journey of guided meditation, reflection, energized movement, and sound healing for the complete nourishment of your soul. Heighten your consciousness inside the Portal– a 360-degree projection-mapped space of transformation.​
Fall Series:​ The Journey Home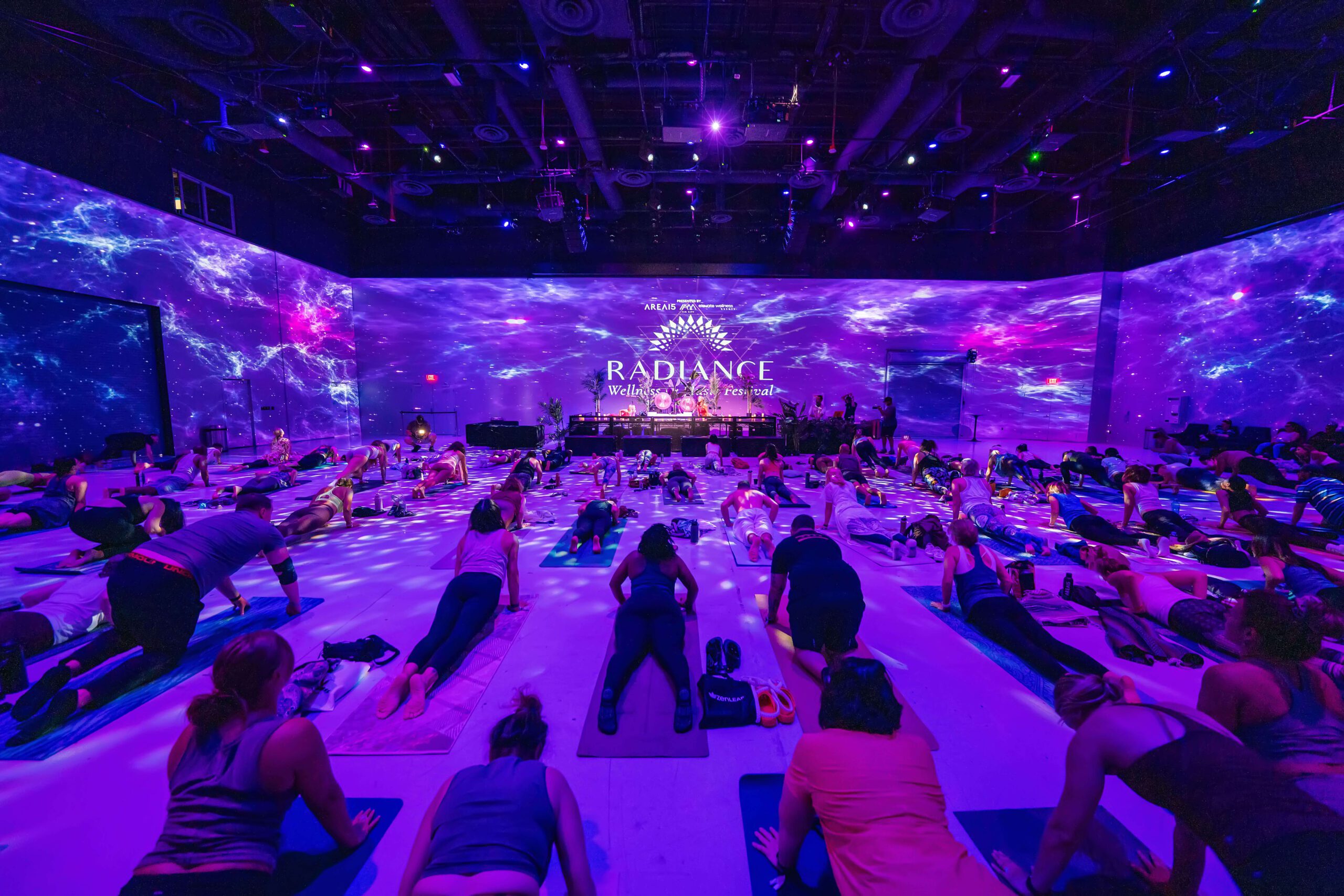 MONDAY, OCTOBER 23RD: ​
AUTUMN AWAKENING​​
The journey into the darkest nights of the year invokes the soul to remember its Light – its calling, its Truth. What are you creating for your life as we close out 2023? How are you harnessing your creative potential to keep your light lit – amidst the dark?​
Reawaken to your soul's true north with a special kriya for heightened consciousness and unblock your body's energy channels (nadis) with soulful beats + movement. Activate your abundance and embrace your extraordinary existence.​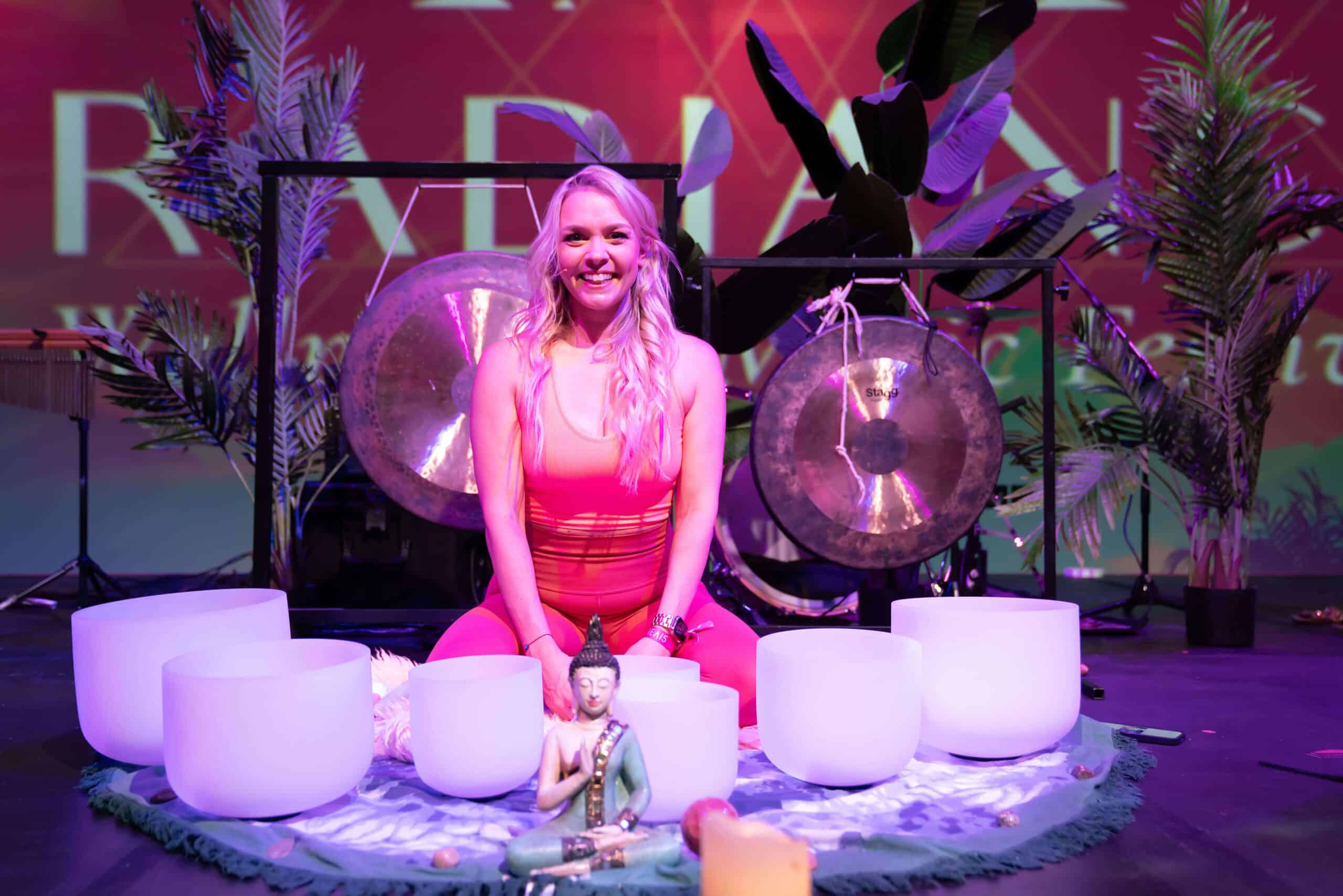 MONDAY, NOVEMBER 20TH:
NOVEMBER ALIGNMENT​ ​
Sacred gatherings nurture the soul. As we near the holiday season, prepare your mind and voice with spiritual discernment to speak + act in radical acceptance of who you are and where you are in your life journey. Drop into sacred reverence for your unique path and all of what this year has gifted you with.​
You will align your physical, mental, emotional and spiritual bodies through a guided journey meditation and move without inhibition to express your Self completely. Live gratefully. Dance freely. Be wholly you.​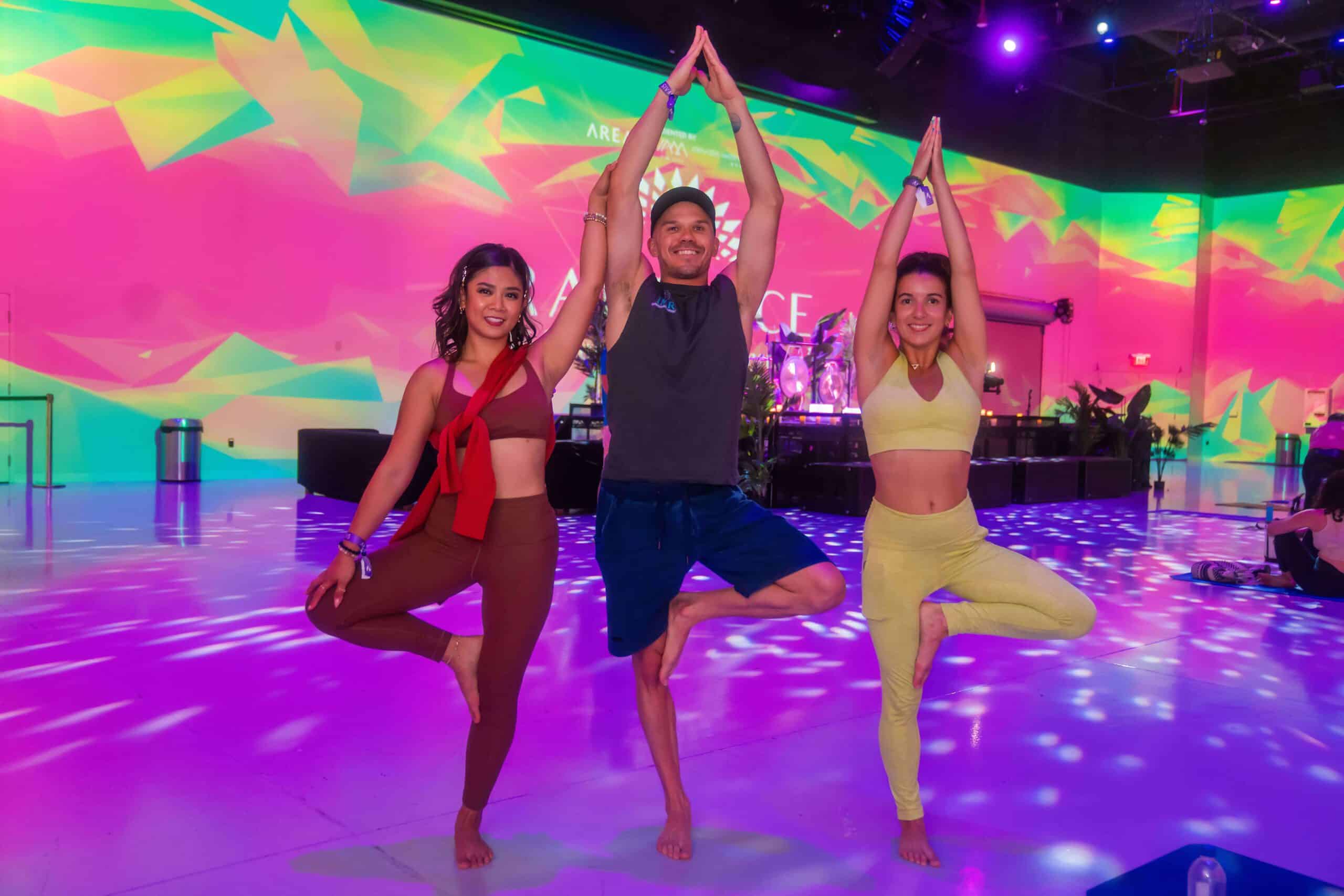 Monday, December 18th: ​
Winter Alchemy​

'Tis the season to 'Know Thy Self' – to come home to the Light within you that knows its magic. On the last Sacred Lounge of the year, prepare your mind, body, and spirit to receive your heart's intentions this holiday season – into 2024.​
Experience the Violet Flame meditation for true alchemical release and surrender to the unfolding of what's in store for you this winter – with music, movement, and meditative stillness. Welcome winter with your heart wide open.​
Merriliz Monzon is a Transformation Facilitator and founder of Yin City®, which is dedicated to helping professionals and individuals level up in life through mindfulness and movement. Known for her self-actualization courses and guided meditations, Merriliz specializes in teaching time-proven mindset strategies to break free from old cycles of limitation, guided processes for elevating relationships, meditation exercises for energized clarity, and the power of posture to help cleanse and revitalize the mind and body. Merriliz has been featured on LA's #1 morning show, KTLA5; District of Columbia's Great Day Washington; CBS News and Las Vegas's Morning Blend on ABC.
Krystian Eklund is a health and wellness professional with years of experience as a coach and mentor. She specializes in a holistic approach to wellness encompassing mind, body and spiritual practices. After spending many years navigating a dark, stagnant path, she found inspiration through wellness, and has spent her life learning about physical fitness, emotional and mental health, as well as spiritual beliefs and practices from around the world. Her mission is to inspire others to tap into their divine power, and provide access to the resources and tools to cultivate an extraordinary life. She offers spiritual principles along with lifestyle practices that support a life of growth, expansion and alignment. Her driving force is love, connection and a fierce belief in a conscious collective that can change the world.
Experience Details & Restrictions
Doors open 15 minutes before class.

​

Guided by instructors from The Frequency Breathwork.

​

BYOM |

Bring your own mat & something for your head.*

​

HEALTH & SAFETY |

 A light jacket or blanket is recommended. Ambient 

room temperature is on the cooler side and breathwork can decrease body

temperature.

​

* AREA15 is not responsible for any injury, loss or theft of property. Management reserves all rights.​

​