An immersive art ticket package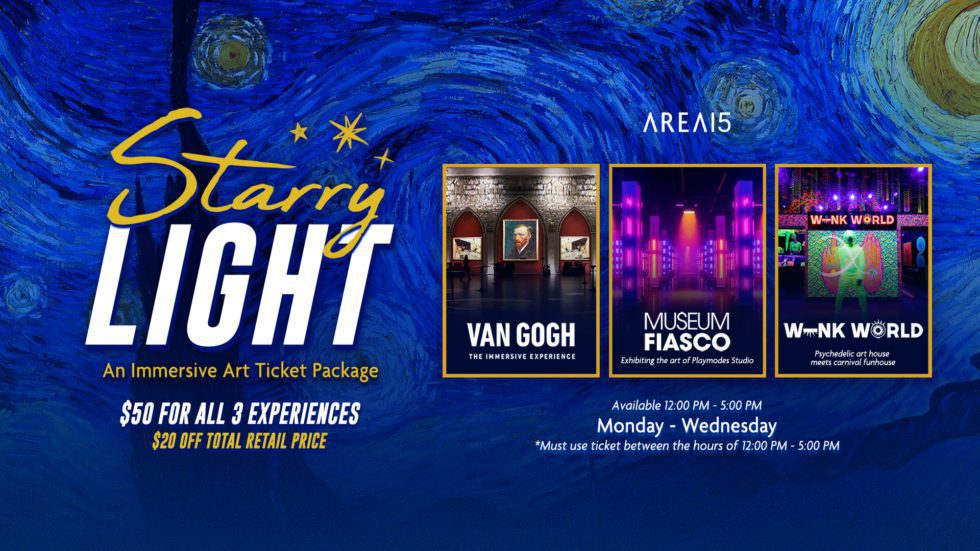 Step inside the world of Vincent van Gogh, walk through Wink World where art house meets psychedelic funhouse, and experience a sound & light explosion at Museum Fiasco.  
Step inside the Portal and into the universe of the Dutch genius, Vincent van Gogh.
Have you ever dreamt of stepping into a painting? Take an awe-inspiring journey into the incomparable universe of Van Gogh, one of the greatest artistic geniuses of the 19th century. Explore his life, his work, and his secrets as never before through cutting-edge 360-degree digital projections, a one-of-a-kind VR experience, and a uniquely atmospheric light and sound show.
Become completely immersed in the works of art around you, and feel the shift in reality as you dive deep into the world created by Van Gogh's brush strokes. 
The exhibition is brought to you by the organizers of a collection of widely successful exhibitions present in cities across Europe, Asia and the Americas.
Exhibiting the art of Playmodes Studio
Cluster is an immersive audiovisual installation that explores relationships between space, time and perception. Through a carefully crafted synchronization between sound and light, and a will for exploring the limits of human perception, a very special experience is created which transports you into a psychic journey of abstract geometry. The audiovisual discourse is formed by a set of sequential abstract scenes which explore different concepts, for an overall show of around 12 minutes.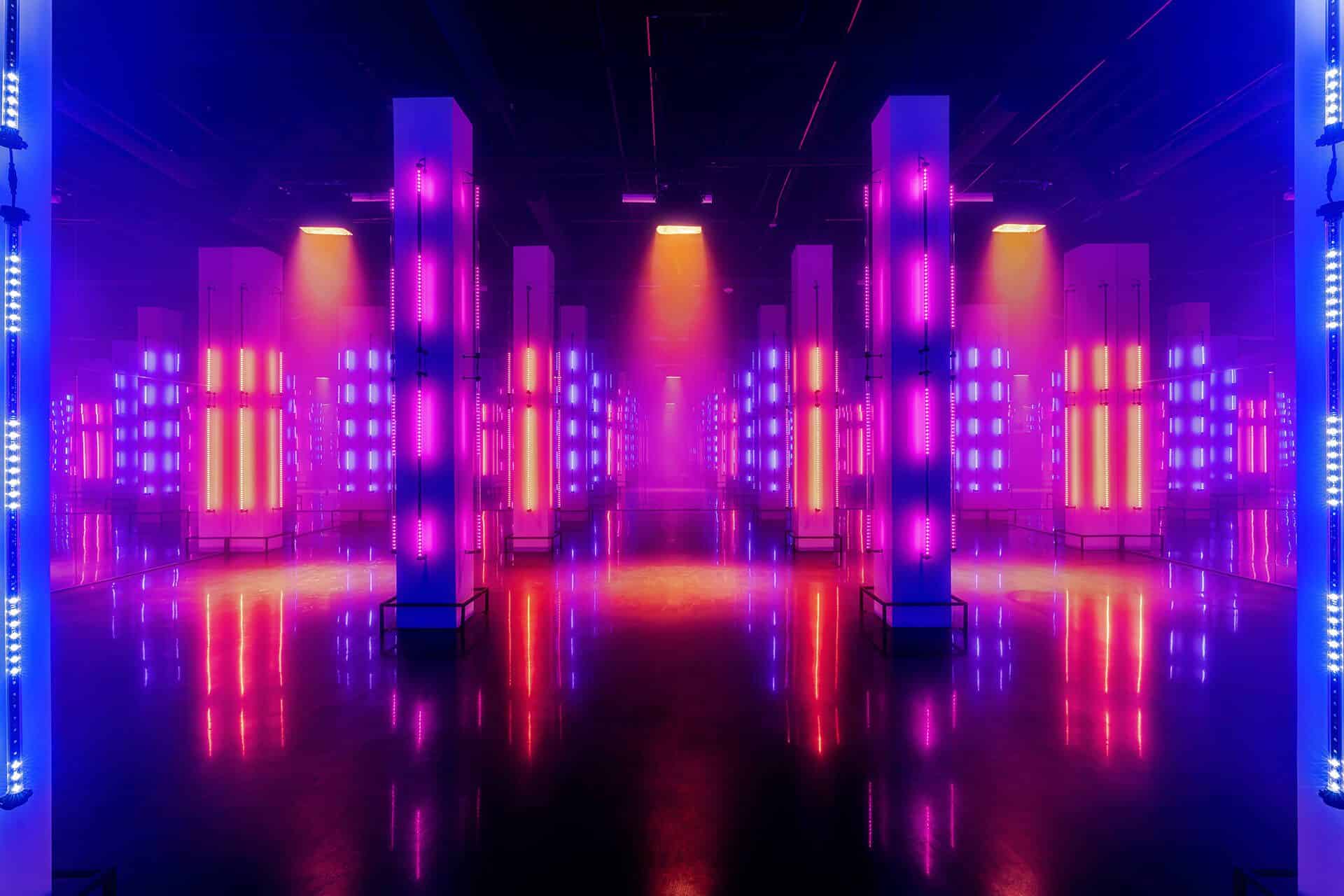 Psychedelic art house meets carnival funhouse
Designed by Blue Man
Group Co-Founder Chris Wink, "Wink World: Portals Into The Infinite" takes the fusion of whimsy, color, art, technology and
music which he pioneered with Blue Man Group to the next level. Visitors to Wink World will walk through six infinity-mirror rooms, each one featuring a stunning production number choreographed to original music, drawing upon Wink's love of black light and other dynamic stage effects to evoke "life force" and inspire wonder.
Described by Wink as "equal parts psychedelic art house and carnival funhouse," Wink World explores the concept of infinity in entertainingly conceptual and aesthetic ways.
The Starry Light – Art Bundle Package is available Monday through Wednesday with admission into the Experiences available from 12 PM to 5 PM.
This bundle must be used before 5 PM; admission into included Experiences will not be granted after 5 PM.
Bundle provides for general admission into included Experiences. No substitutions for Experiences may be made.
Reserve Your Starry Light Experience Below