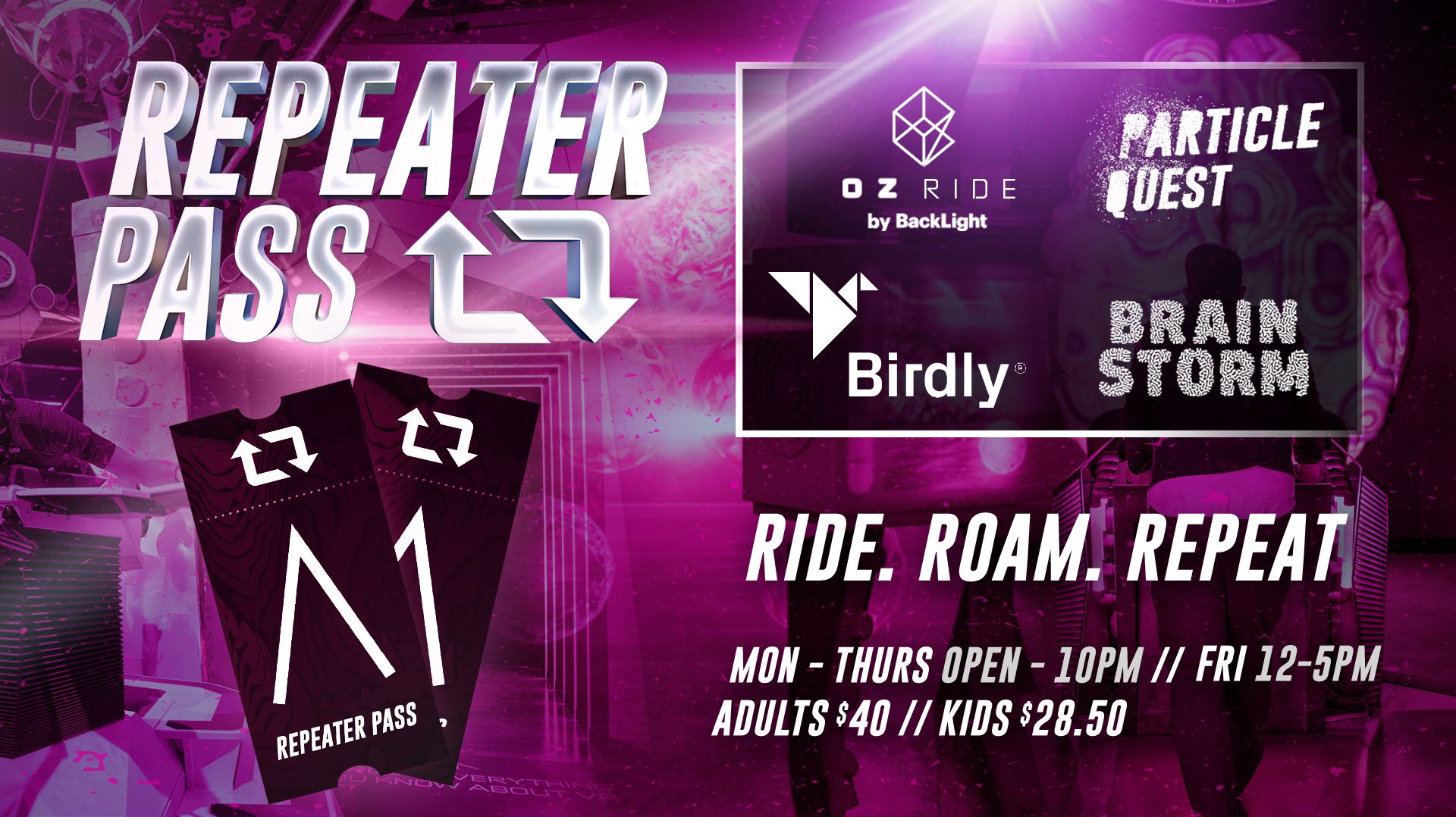 Seek, blast, fly, and discover other worlds at AREA15… then, do it again! The Repeater Pass gives you repeated access to the following activations:
The Repeater Pass is only active on the following days and times:
Monday thru Thursday // Open – 10 PM
Fridays // Open – 5 PM
Pass Details & Restrictions
Redeem at Particle Quest upon arrival or after purchase. Repeater Pass may not be redeemed outside redemption window.
Must be at least 48″ tall to ride Birdly and OZ Ride by Backlight. Birdly has a maximum weight limit of 395 lbs.
Repeater Pass is valid for listed Experiences only. No additions or substitutions for Experiences may be made.